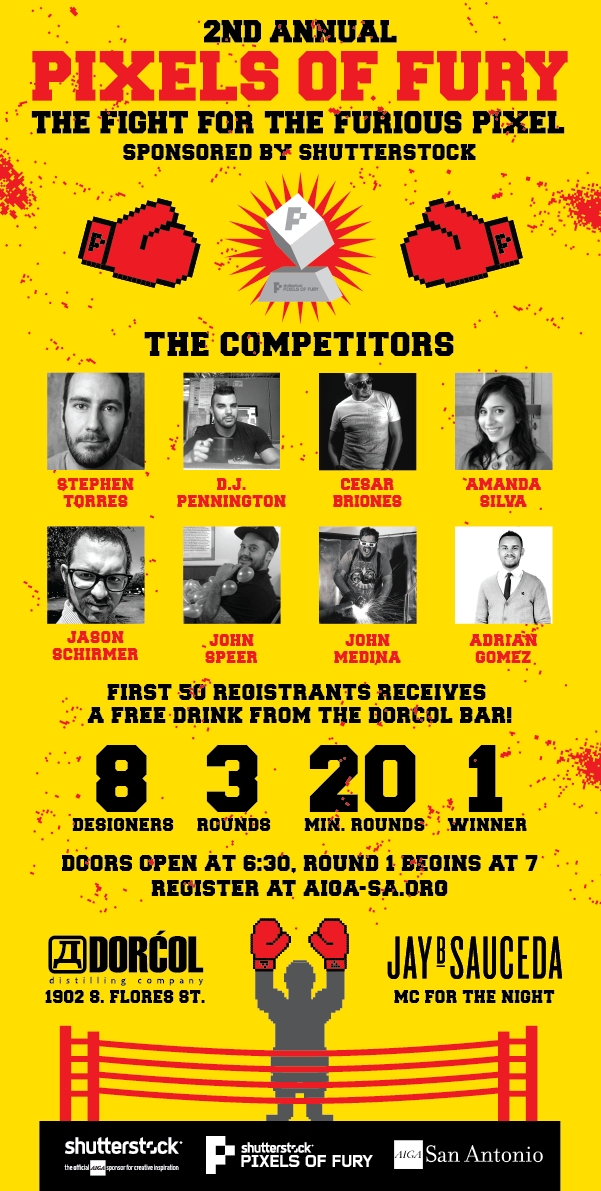 More info about the competition
Pixels of Fury is a traveling competition that pits designers against one another in a high-speed challenge, cheered on by a live audience. All competitors use curated Shutterstock lightboxes and Shutterstock Instant and Spectrum search to create their posters. They can add type, but can't use any outside images. Everything happens live, with competitors surrounded by the audience while their work is projected onscreen in real time.

How It Works: Competitors face off in 20-minute rounds, creating original posters with a common challenge. In each round, a winner is selected by votes from judges and the audience (through SMS voting). In the championship round, the winners of each of the competition rounds switch topics and re-design each others' posters. Contestants must use at least one image from a special Shutterstock-curated Lightbox. All other images need to be sourced via Shutterstock Instant or Spectrum.