Austin Cityscape at Night.
A rare opportunity to photograph the city from 23 floors up.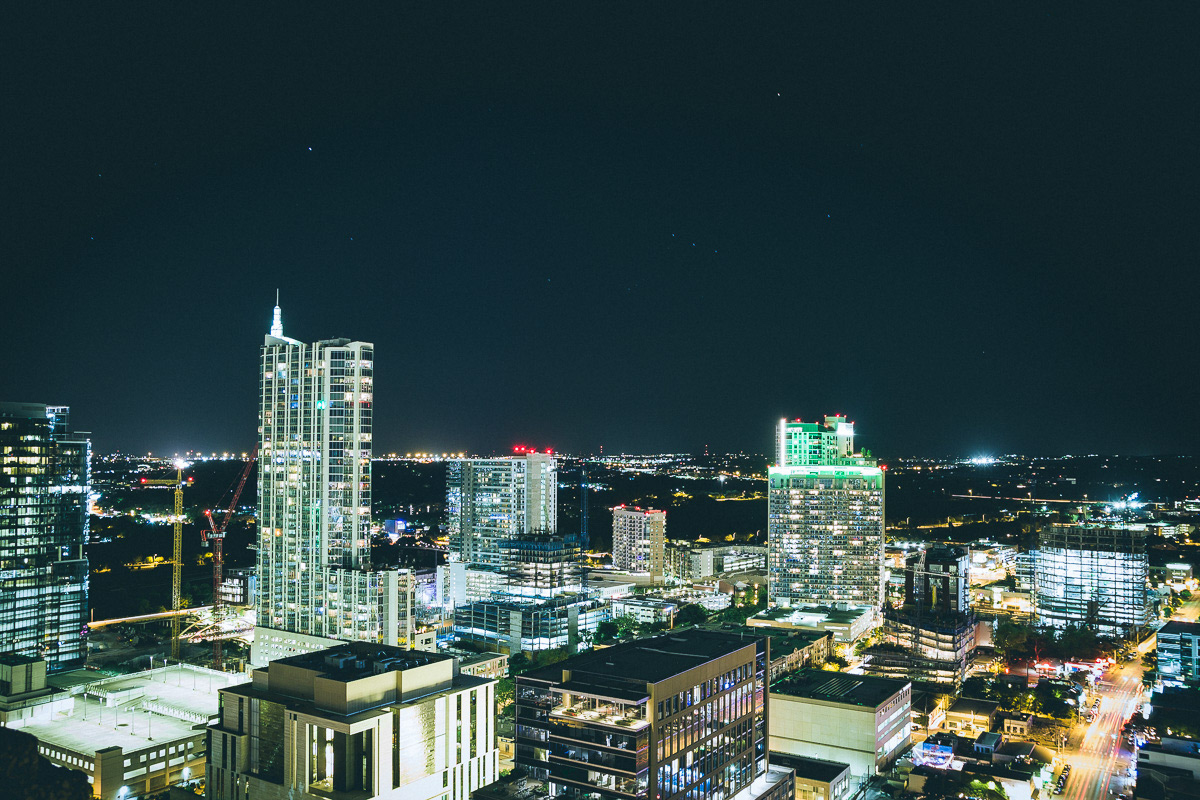 Life is a series of connections. Through another gig I met someone who gave me the opportunity to photograph the Austin skyline from a very unique perspective. From 23 floors up street level, I spent an hour photographing Austin at night and taking in the glorious lights. This was a fun project for me as I was able to simply create for myself without any restrictions or guidelines; just point my camera and take it all in. I will let the images speak for themselves, I hope you enjoy!
UT Tower flanked by Guadalupe and Lavaca.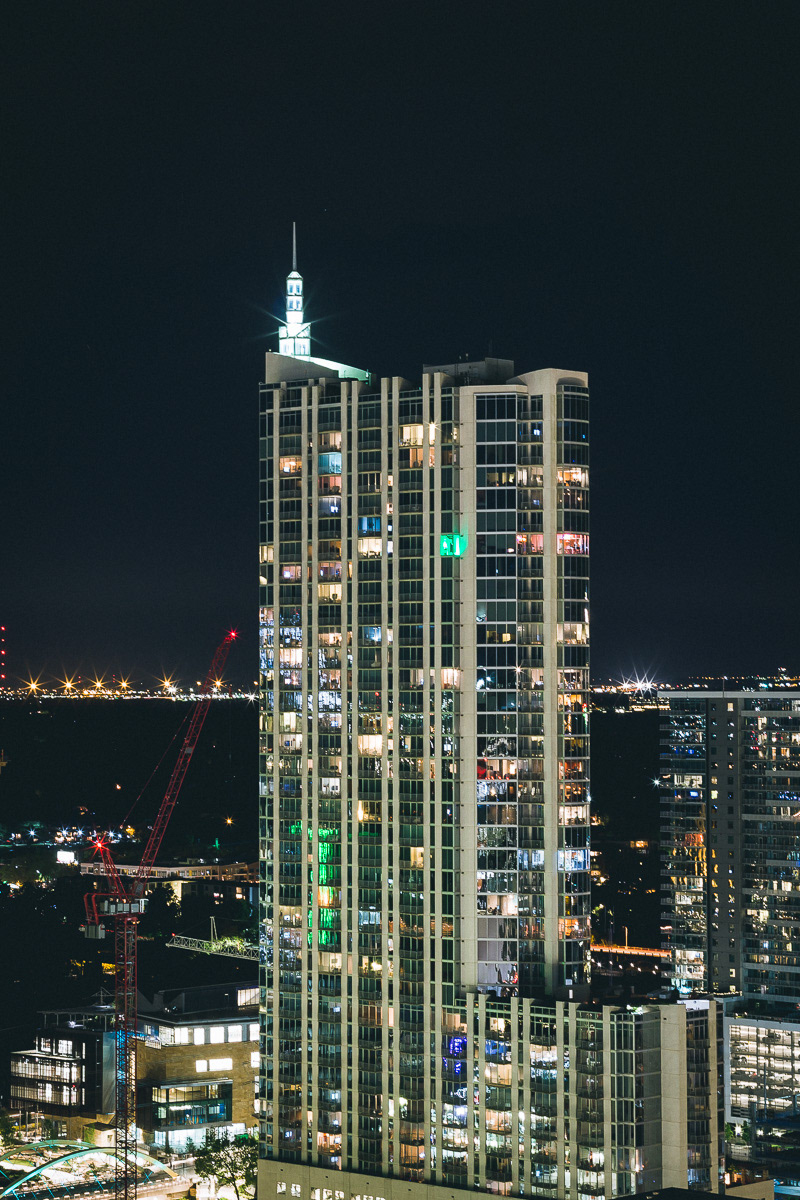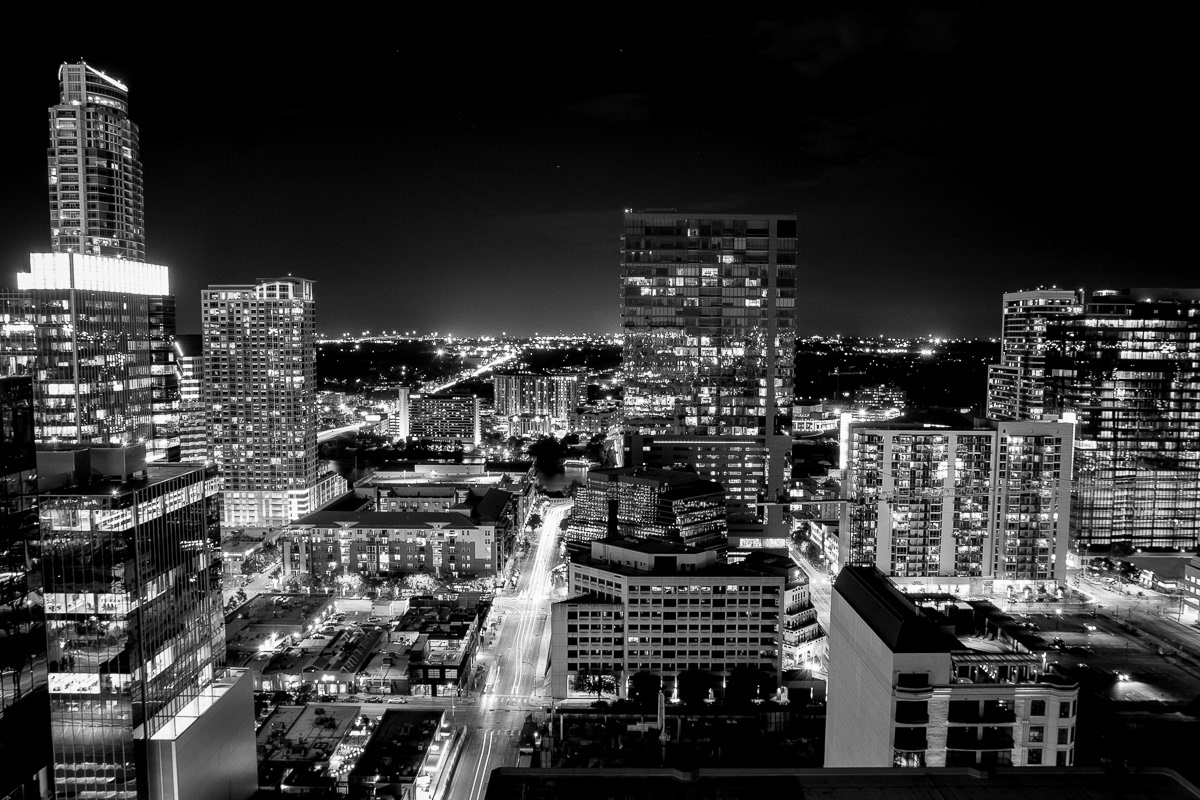 For those of you interested in having photography services utilized for
your brand or business, please contact me: