Blue Bear SK8.
My entry to No Comply's 10-Year Anniversary skateboard design contest.
Local skate shop 
No Comply
 hosts a deck design contest every year in celebration of another year in business and another year of being a big part of the skate community in Austin, TX. No Comply recently celebrated their 10-year anniversary with a gallery show, live screenprinting, live music, and a mini pipe. The gallery show consisted of the top entries into their contest and was a night of pure skateboard culture. I was super stoked to be a part of the show, now let's take a look at the build of my design.
As usual, it begins with a sketch. This one done in Photoshop from a thumbnail in my Field Notes book. After coming up empty for a few days on subject or design, my brain came to an idea of a skateboarding bear to represent
Awake & Moving
. I wanted the design to be heavy in geometrics as I was a huge fan Alien Workshop's decks and Don Pendelton's artwork in high school. The tough part was finding a reference image in the pose I was looking for. Luckily, after a grueling search, I found the exact pose I wanted of a black bear looking over its shoulder from a painting, likely from an academic book of some kind. I then laid the frame work of the shapes I wanted to use over the image, doing my best to use as many circles and rectangles as possible and keeping irregular shapes to a minimum.
Source image by unknown painter.
Next, I wanted to build an Austin skyline and picked out some of my favorite buildings downtown to create icons from. These were especially satisfying to create as it challenged me to leave out a lot of detail and still make each on recognizable, retaining the characteristics that makes them special. The Frost Tower was my favorite one to design, followed by the State Capitol. The Frost Tower underwent several changes before I was satisfied.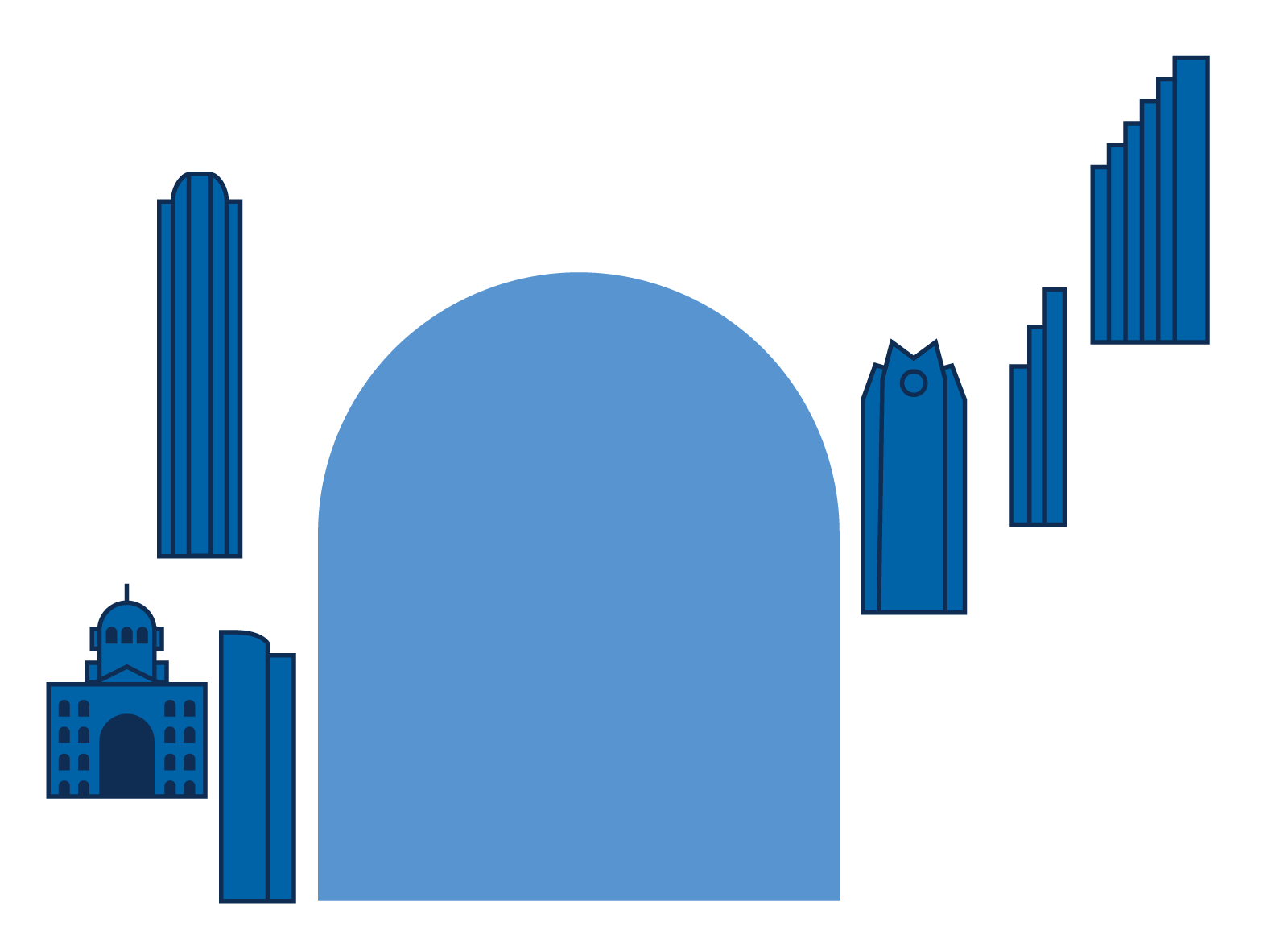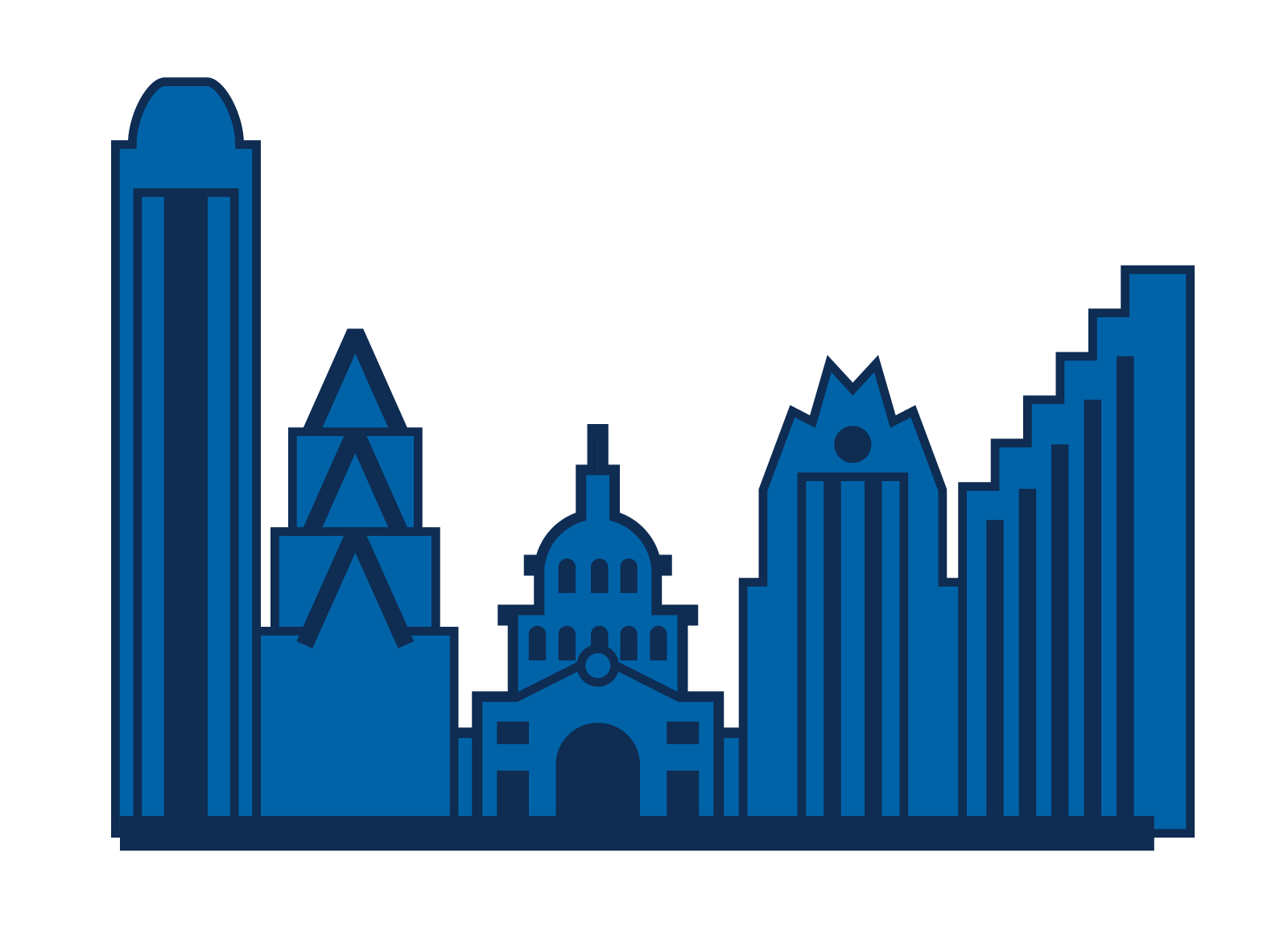 A requirement of the contest was to include the shop name. Again, I wanted to stay shape-oriented and minimal in detail, taking influence from the Bauhaus movement in creating the type. I used a grid to create the letters as well as my signature crown.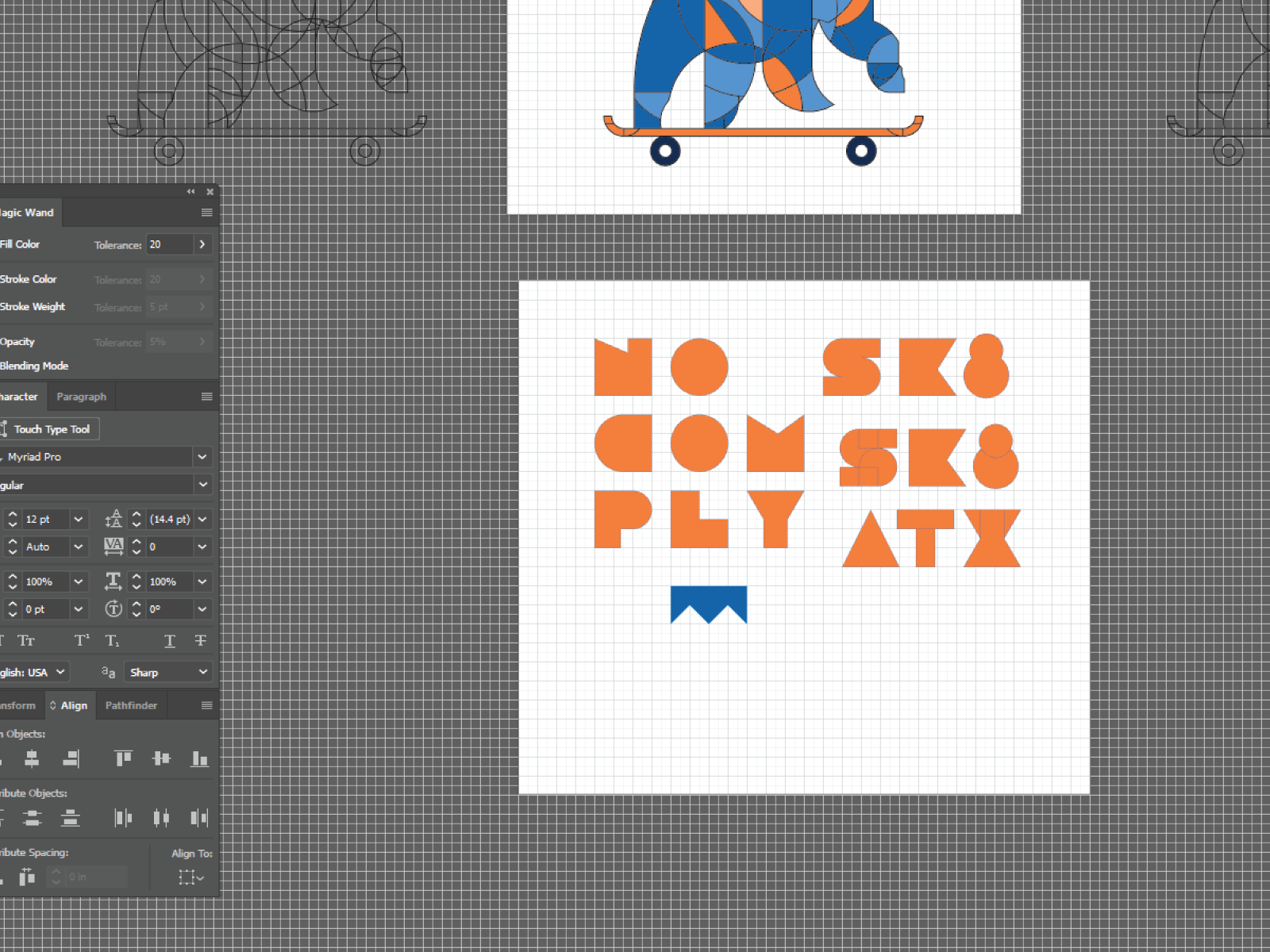 Color scheme was my next challenge. I knew I wanted to use the Awake & Moving blue, so orange was a natural go to as a complimentary color, but I also played with grey (my favorite color). Eventually, I settled on the complimentary scheme as it provided more contrast, room for highlight, and it seemed to get the best feedback from others. I will likely make this design into stickers or posters at some point, as I really enjoyed the final product in the bear and the city designs.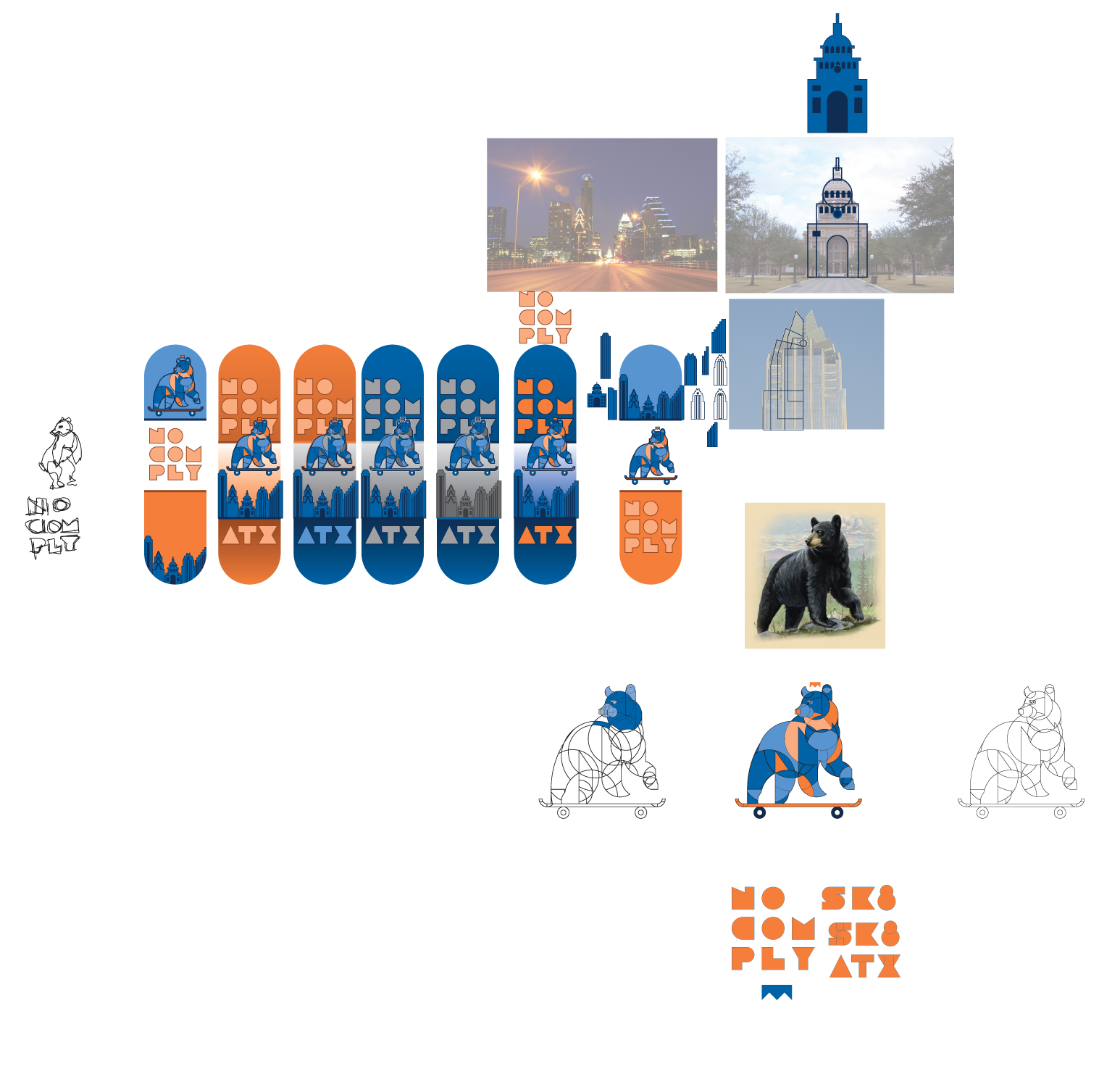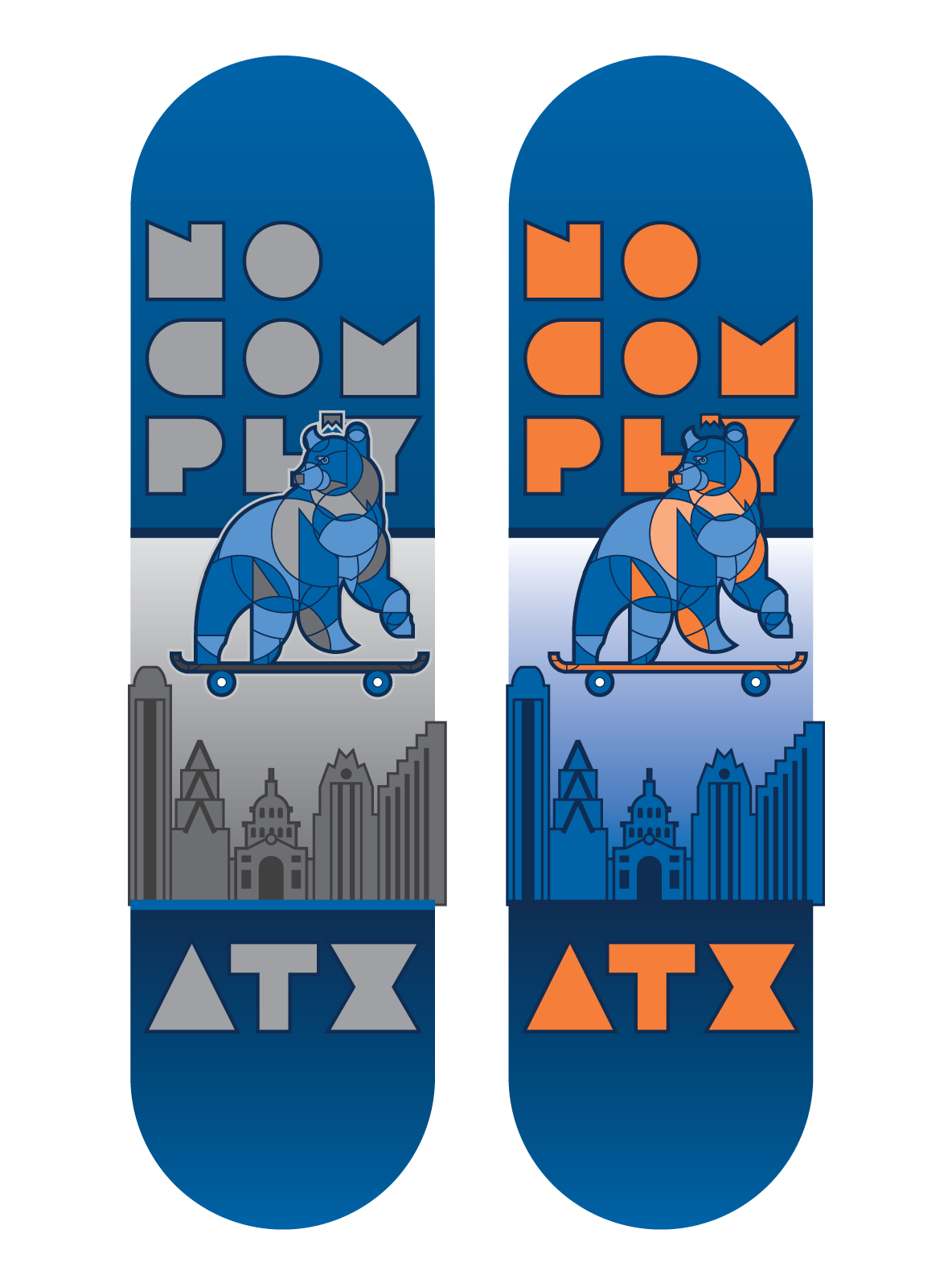 Photo taken by me at House Park for Go Skateboarding Day 2016.
For those of you interested in having custom & innovative design work created for
your band, business, brand, etc., please contact me: