Bumperactive: Package Label.
A packaging label for Austin-based sticker & t-shirt company, Bumperactive.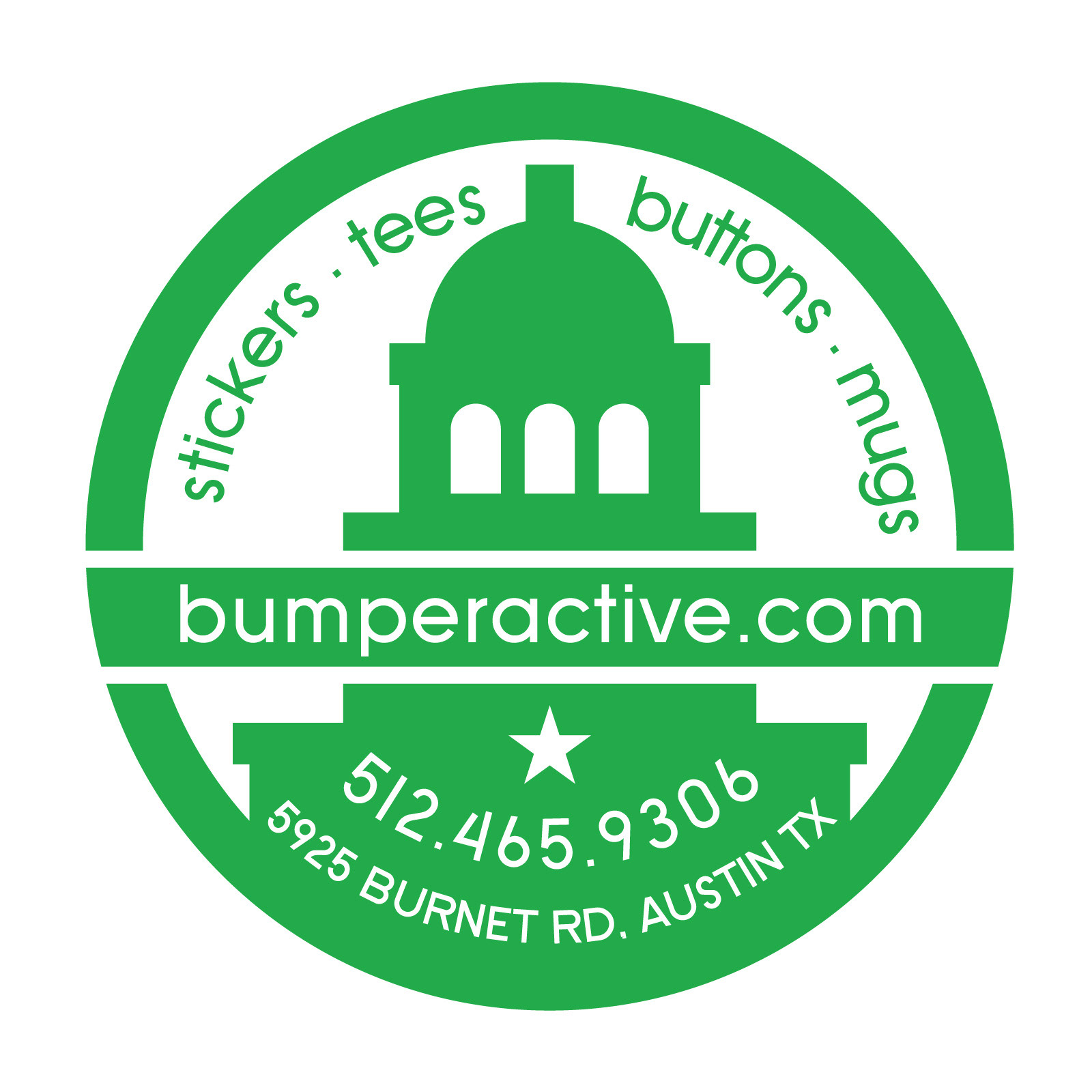 During some off time while working at Bumperactive, I found this was prime opportunity to design things for the shop. We discussed one morning that we needed a label to place on packages/pickups that were more than just the website label that was being used at the time. As with any branding challenge of a longstanding business, you want to be sure to create something that helps convey the feeling and look that is already in place. The color green was the first must-have as was the use of SF Old Republic and from there I basically had free range to make something awesome. The biggest challenge for me at this stage was sticking to the font that is relatively light in weight and hard to read at a small size. This was also one of those rare occasions that I did not start with a hand-drawn sketch, I began everything in Illustrator. Sometimes, you just gotta take a different approach.
The owner of Bumperactive is a serious Bob Dylan fan and my initial design was to incorporate the iconic sunglasses Dylan wears. I didn't stick to this idea very long as it just wasn't working in a circle design which I wanted to keep. From here I had a postage stamp style idea and built off that. In keeping the design "Austin", I incorporated the iconic 360 Bridge that is very popular in town. From there I began to develop the idea of using the capitol for the symbol as I wasn't feeling the bridge idea either. A good logo takes time to flesh out and solidify and even though this was a sticker, I treated it very much like a logo as it would be seen on all pickups and deliveries.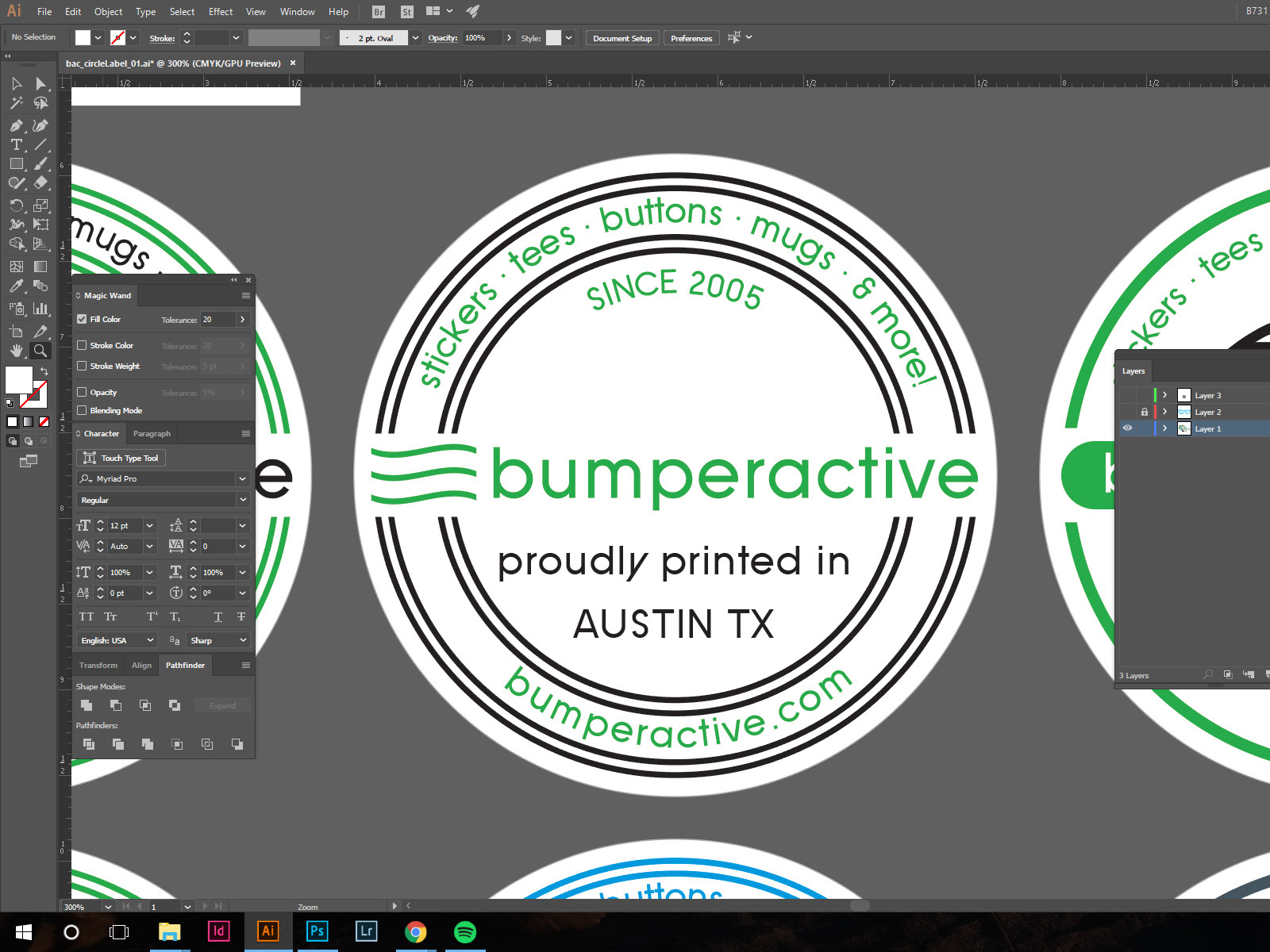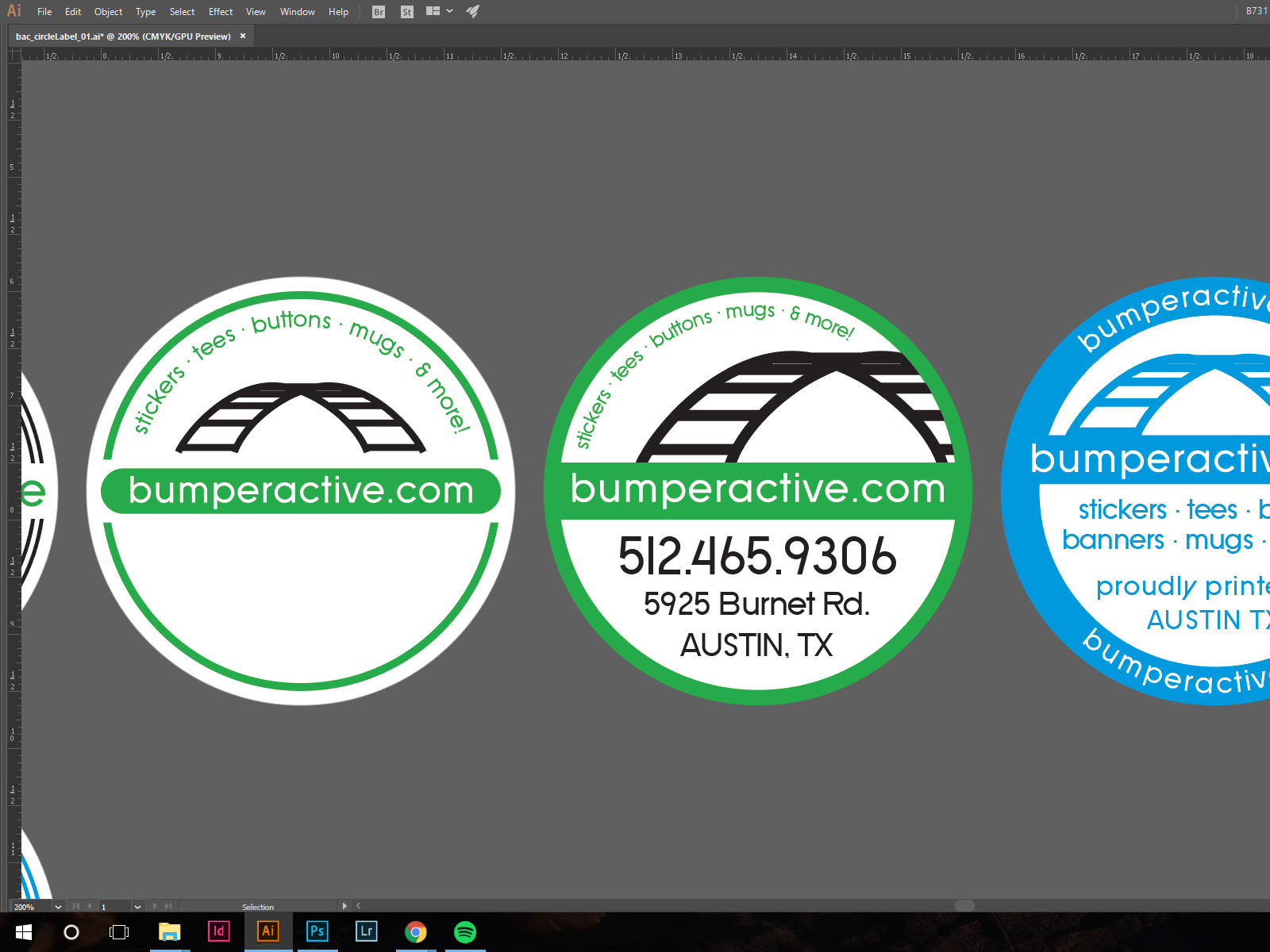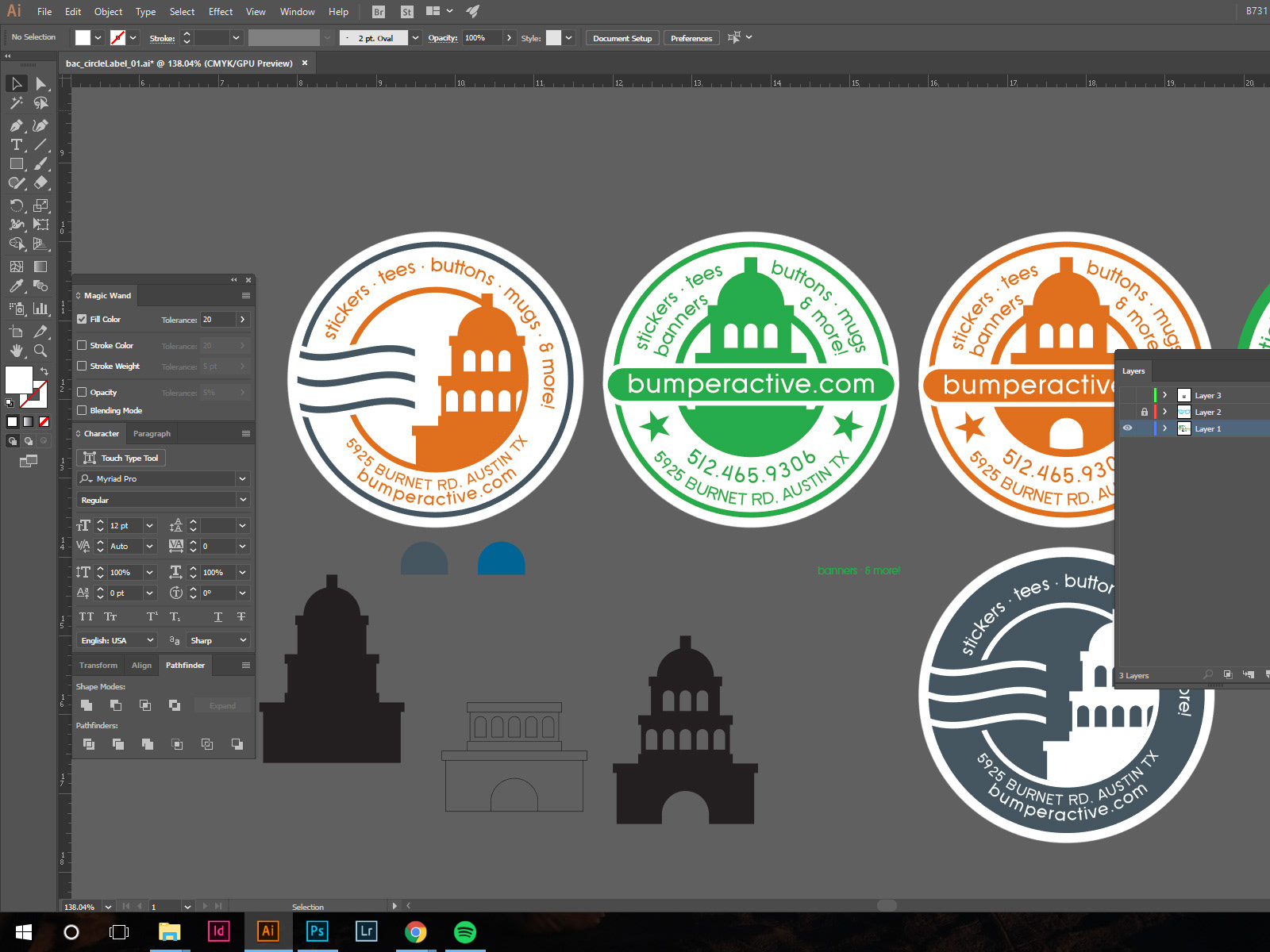 Eventually, I tried combining the capitol idea with the stamp idea. Although I liked where it was, it din't quite feel like it went well with the feel of the business. I settled on using the capitol alone and pursued that idea until I fleshed out the finished product. The design helps solidify Bumperactive as an Austin business while maintaining the look of the shop's aesthetics. Below you can see the different stages of design, all in one file. Vectors are free so keep duplicating on the same file/artboard as you work and this helps keep all your ideas in one spot that you can pull from or remember didn't work. The final design was well received by the staff and owner and is currently in use at the shop.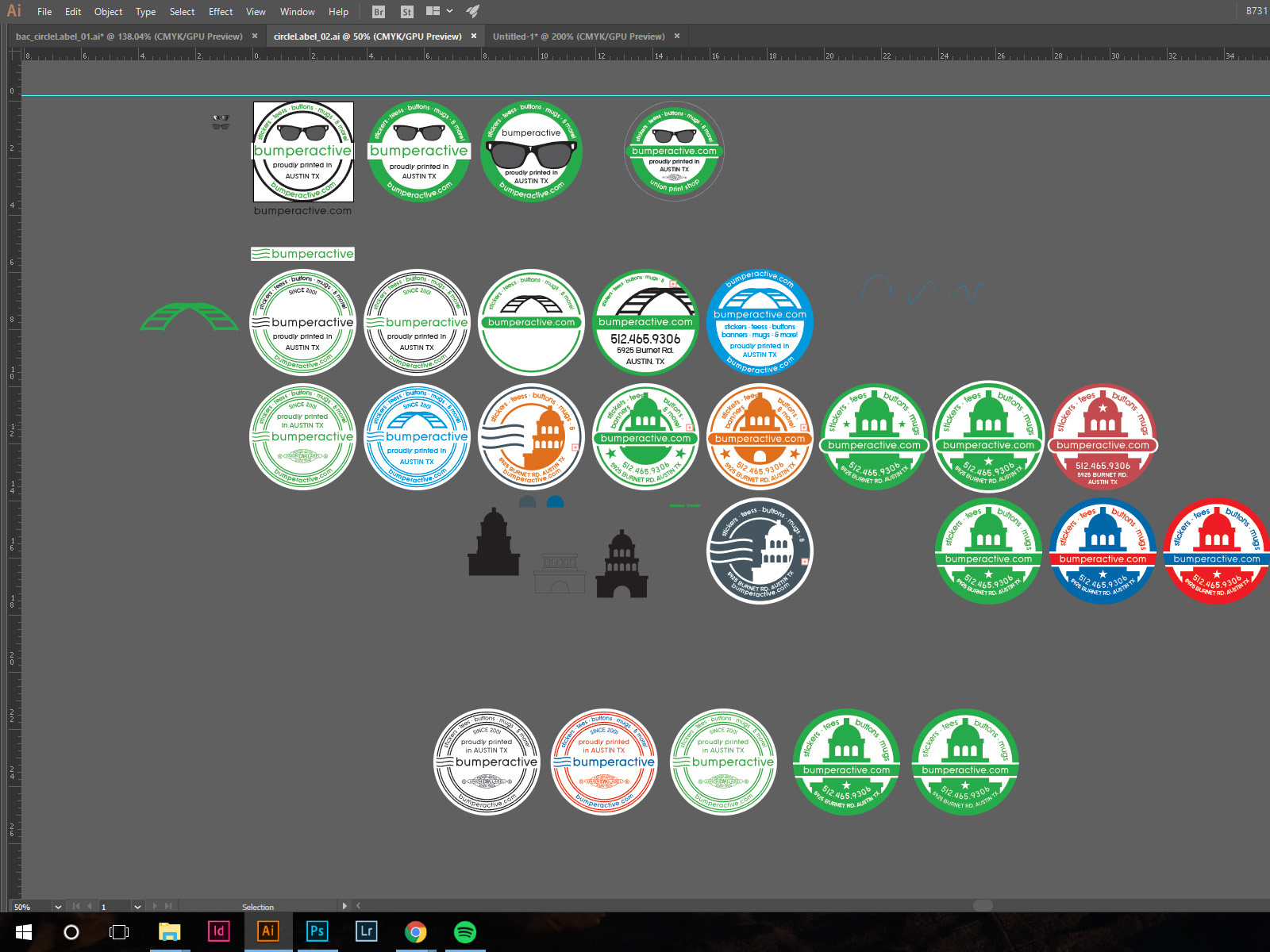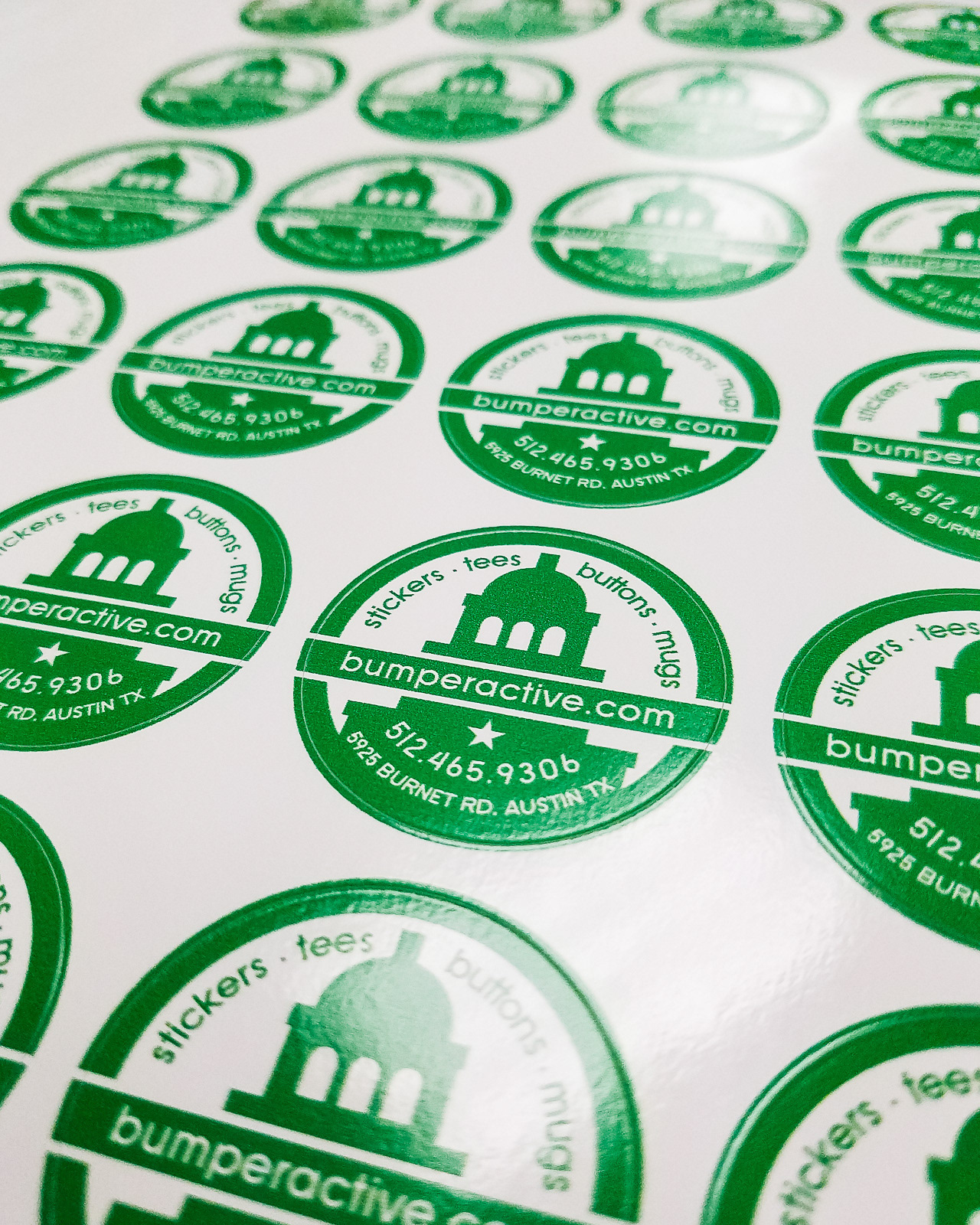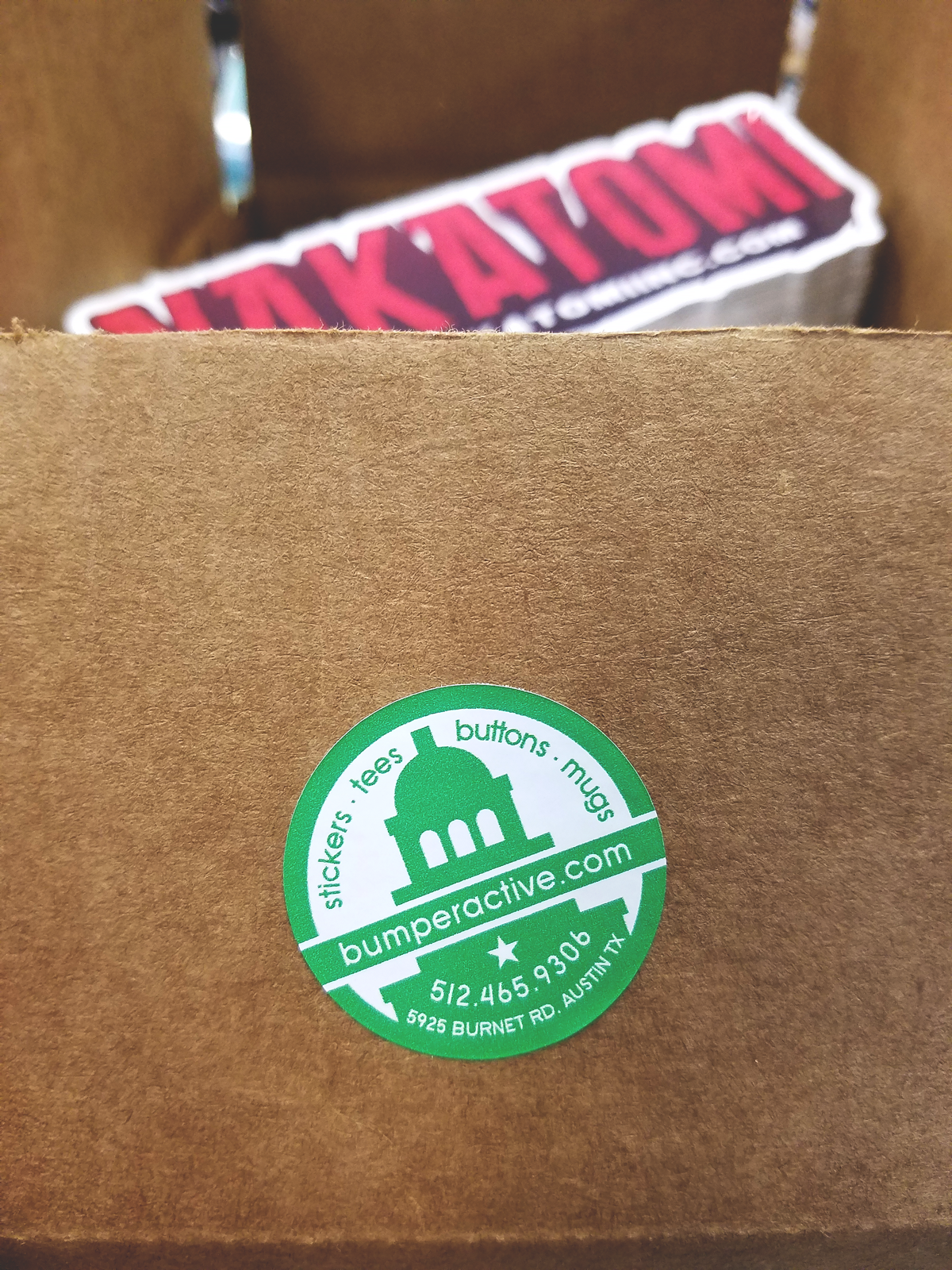 For those of you interested in having custom & innovative design work created for
your band, business, brand, etc., please contact me: