Covering All Corners
Updating my business card to emcompass my diversity.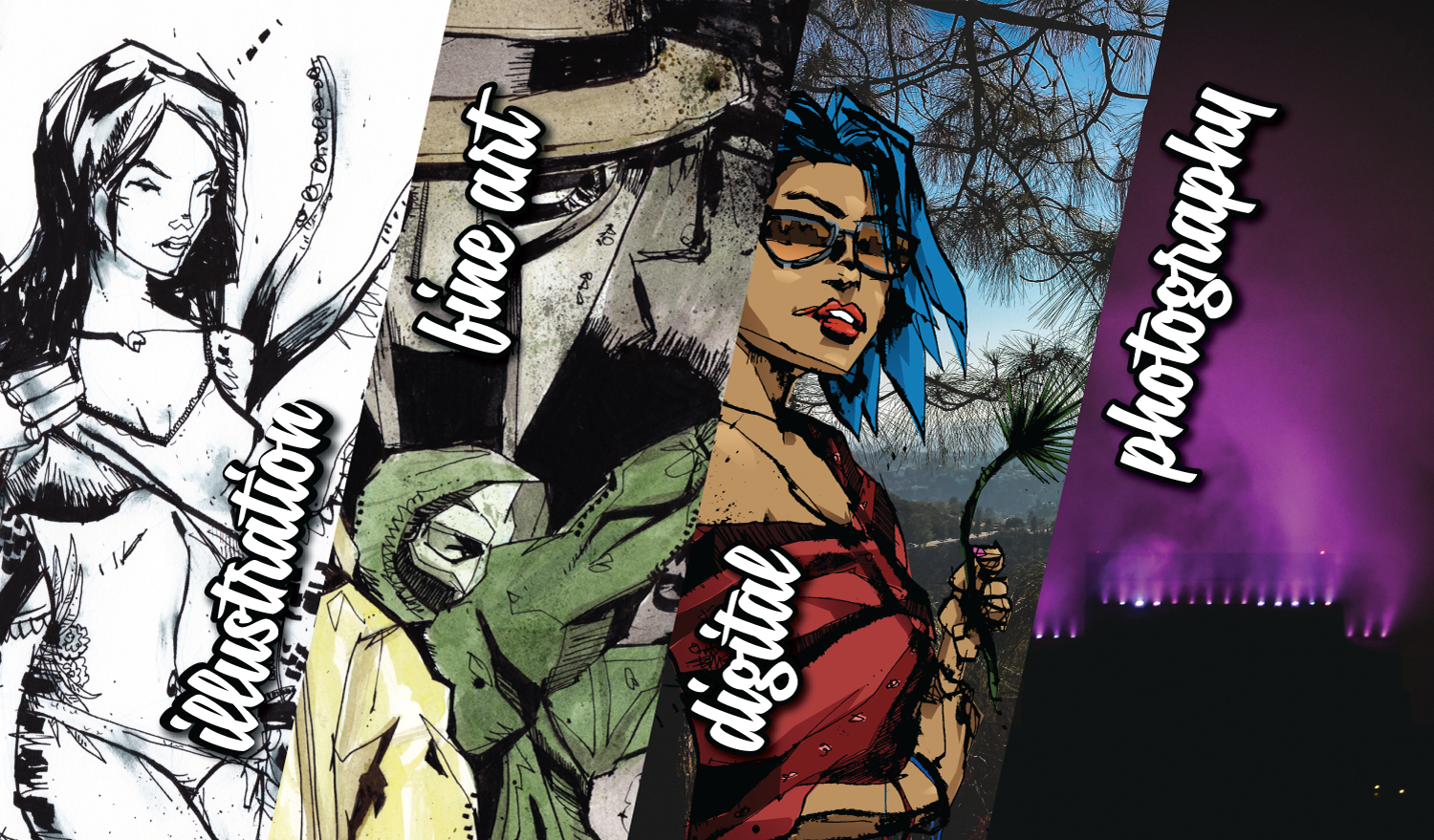 It has been over three years since I have used a business card. I've favored stickers over business cards for that time with the belief that people are more likely to keep a sticker over a card. Although I still feel very strongly about that belief, I have gotten to a point where I miss having more information readily available for people. I was prepping for a trip to San Francisco and decided I would design a new card with the intent of reaching a wider audience as well as provide more contact information with the stickers I give away. Nothing like a good roadtrip to spark new ideas!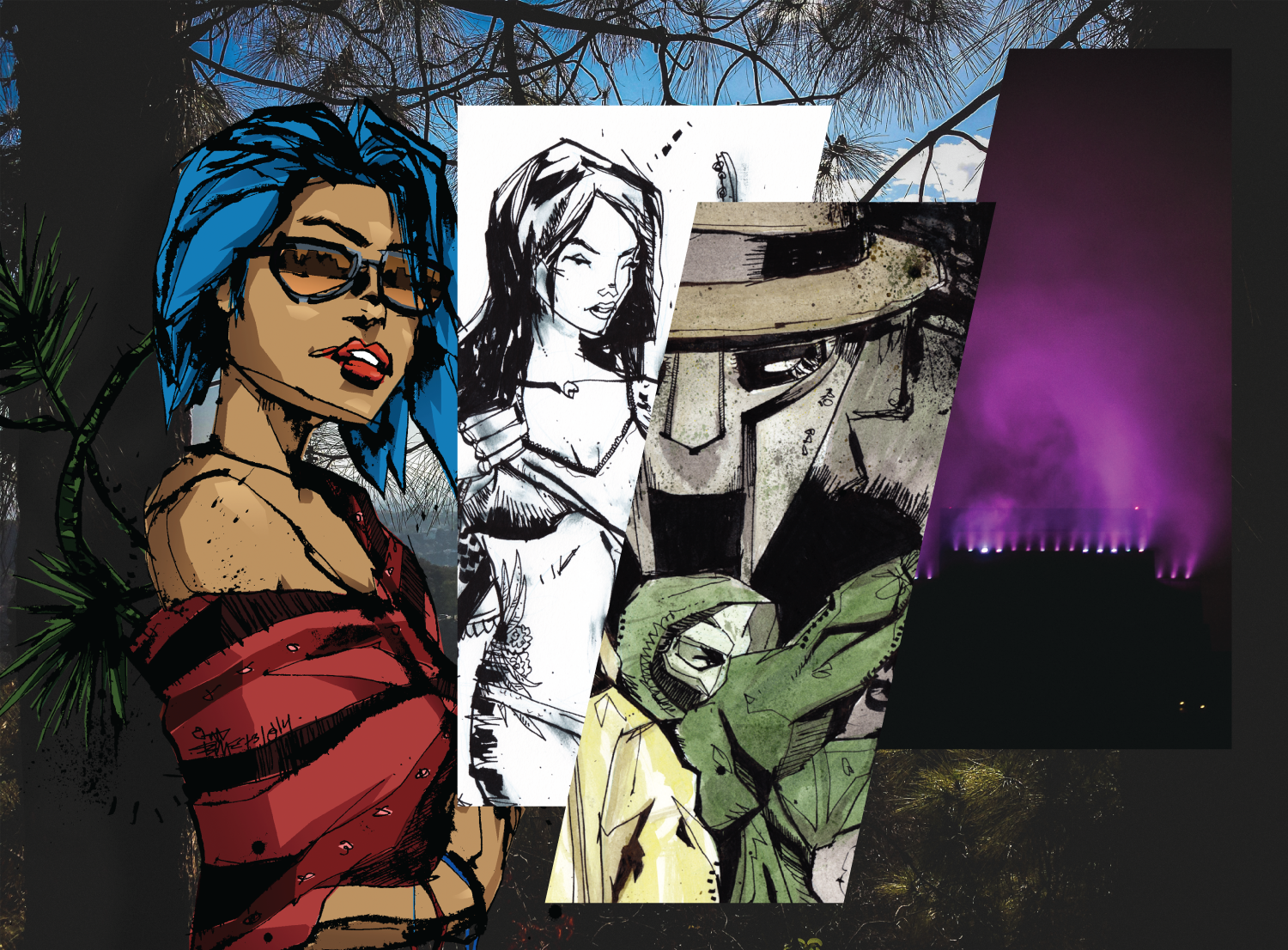 My inital priority was to showcase my creative strongpoints in one card without it being cluttered. To include my skillset beyond a simple list the way I have done in the past. In the last two years I've really started exploring my love with photography and incorporating it into my work. I've been pushing my love for mixed media for a good minute, needing something new to the mix and photography was that missing link for me. While I love photography on it's own and push that envelope often, I want people to see the possibilities in my creations beyond a simple photograph. Keeping this in mind was crucial in the design process. I found four images to use expressing each skill/service and laid them out stacked against one another, knowing I was going to slant the mask they would be contained in. I love the shapes this provided with the edges of the card.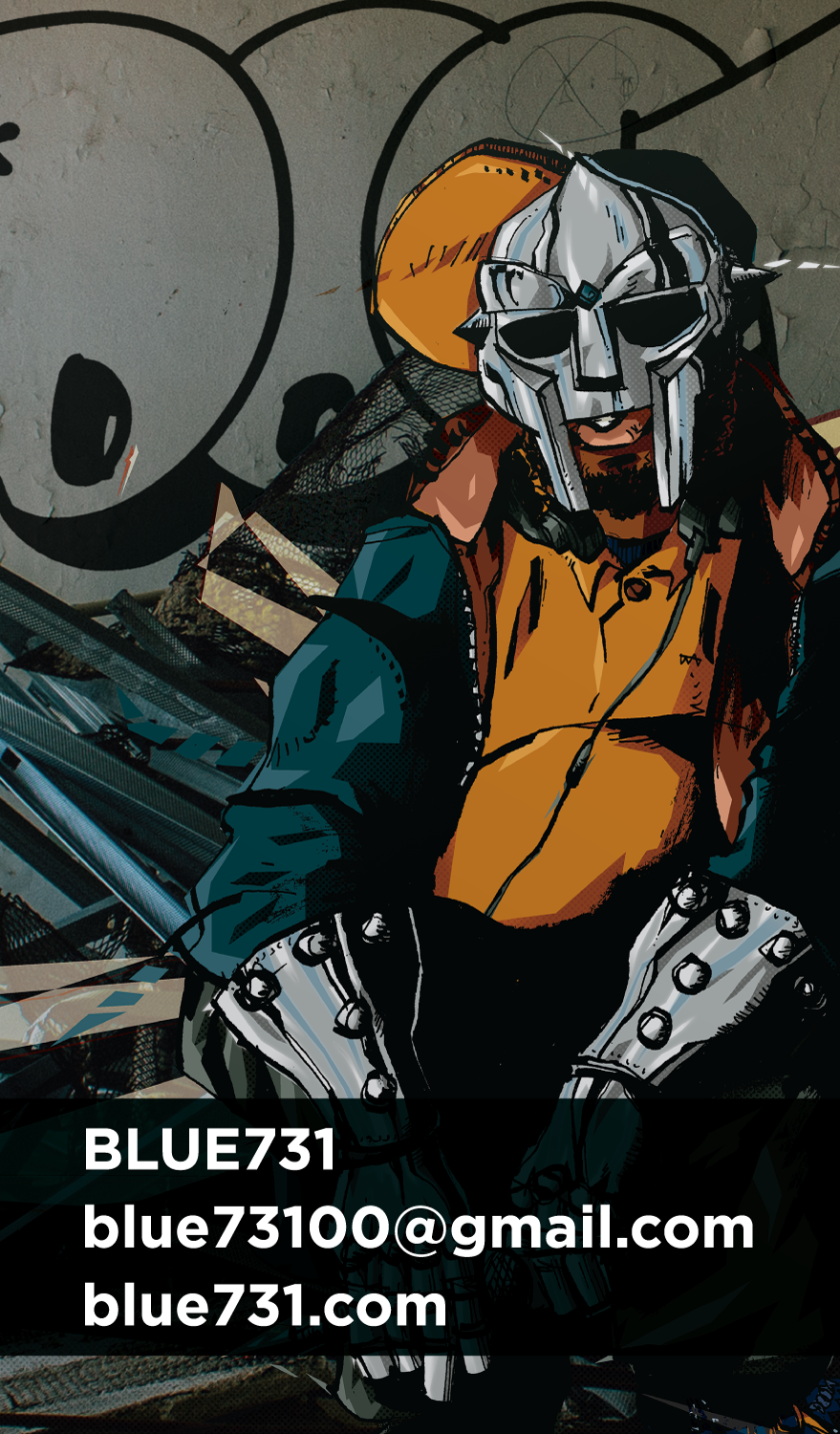 For the backside, I wanted to include a stong, recent mixed media piece to show some of the detail of my work. The DOOM piece I did over the summer was perfect. From here, it was just a matter of laying type out and being concise about what I would include. Too much information and the entire point is lost. The next step was integrating spot UV. This is where things got even more fun.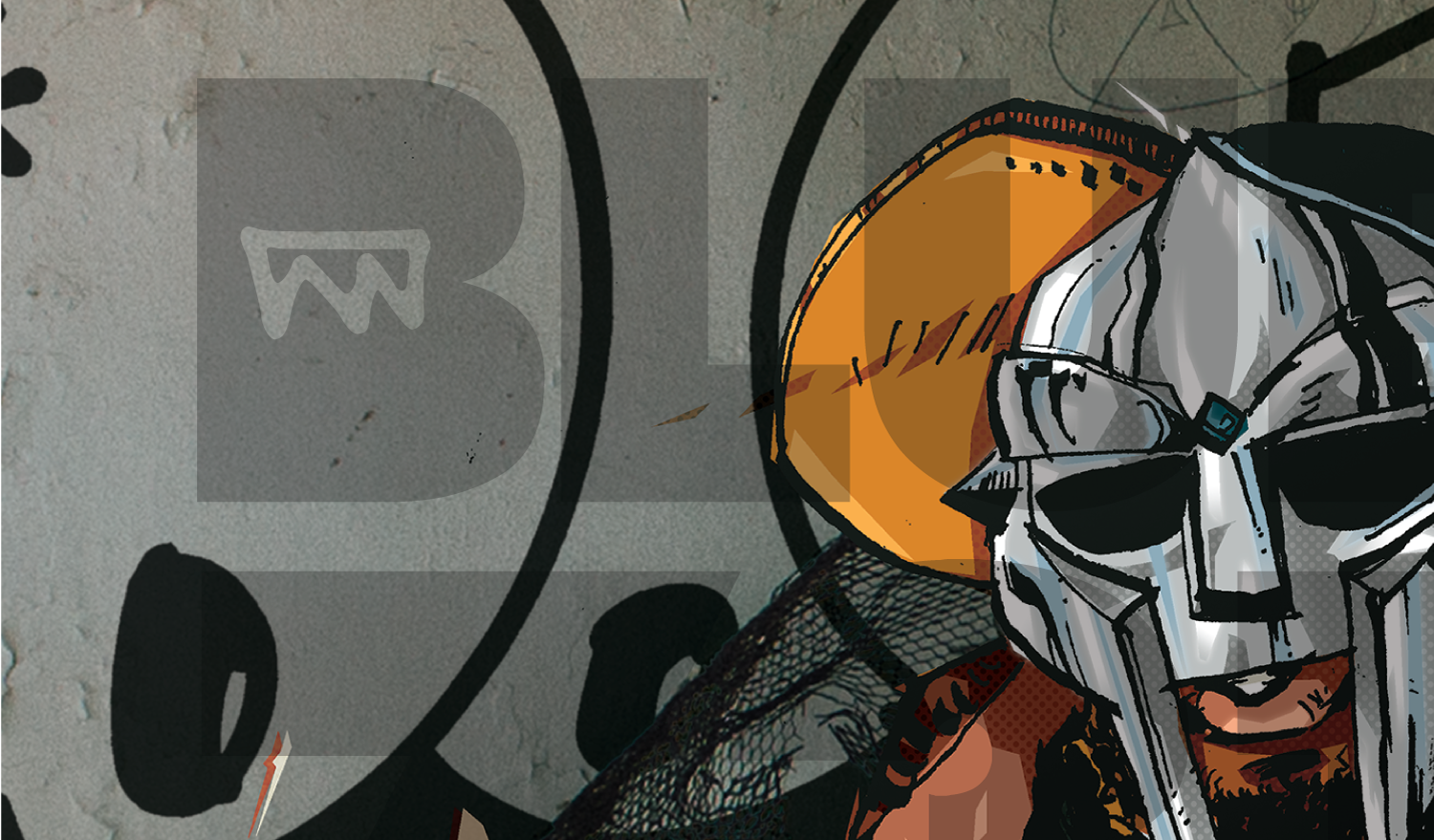 I was first introcuded to spot UV by fellow artist and homie Craig Patterson. The first card he ever gave me had this ill matte & gloss effect on it and I knew one day I would want to implement it in my work. The issue was, I never really felt like I had a project that would utilize it properly until I decided to update my card this year. Craig recently sent me a small package that had a new card, stickers, and push cards, most pieces employing spot UV. When I saw what he sent me, the ideas flourished and I knew it was time for something dynamically different in my cards. I knew instantly that I wanted to use my logos in spot UV as I didn't want them being the immediate focus of my card; using the logos within the design would also clutter them in conjunction with the images. This new effect allowed me to comfortably enlarge the logos on the back without feeling pompous--it allows my work to speak for itself more than my logos while still integrating them into the design. Something I always want to keep true. In the end, the card came out great and I learned some new tactics along the way.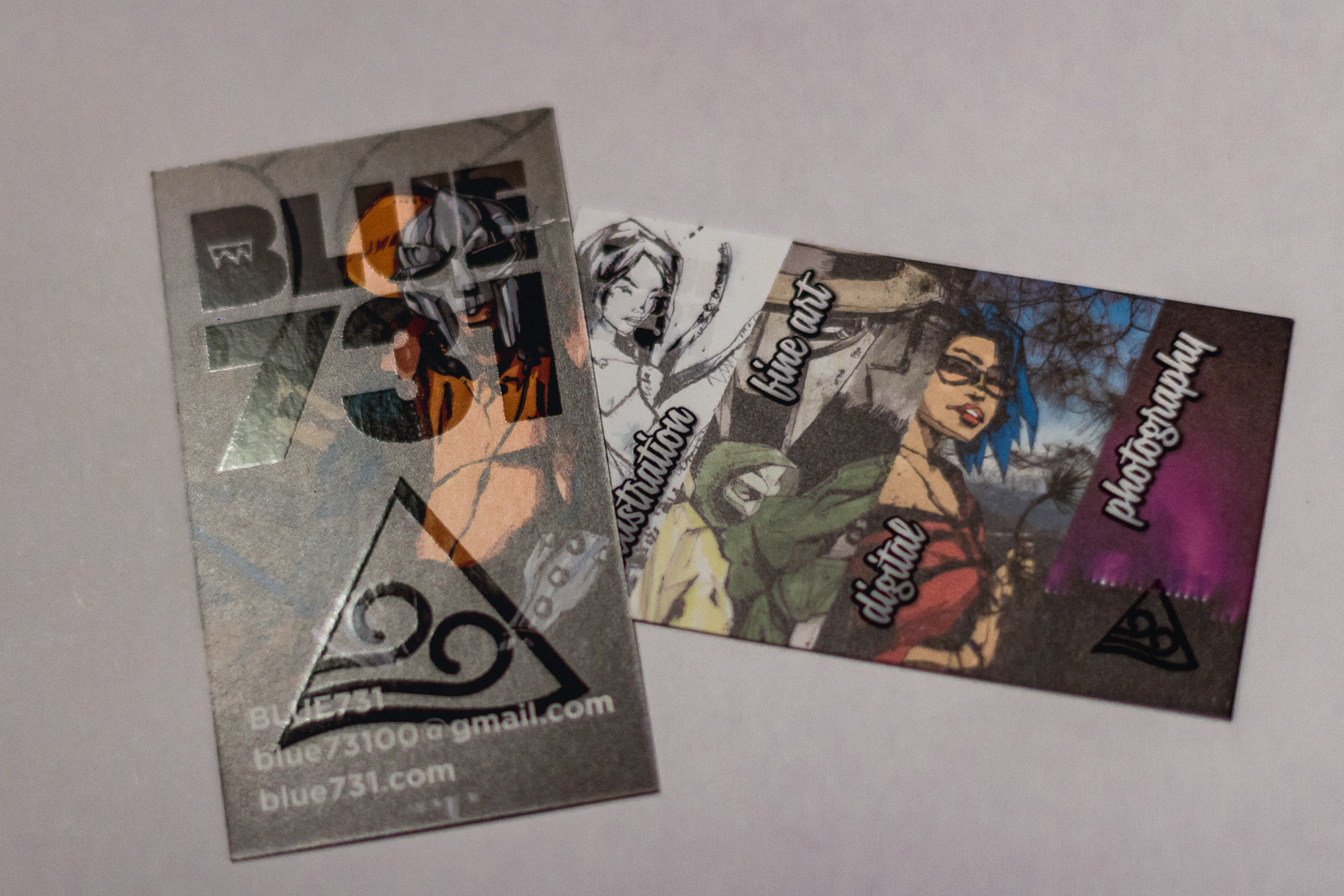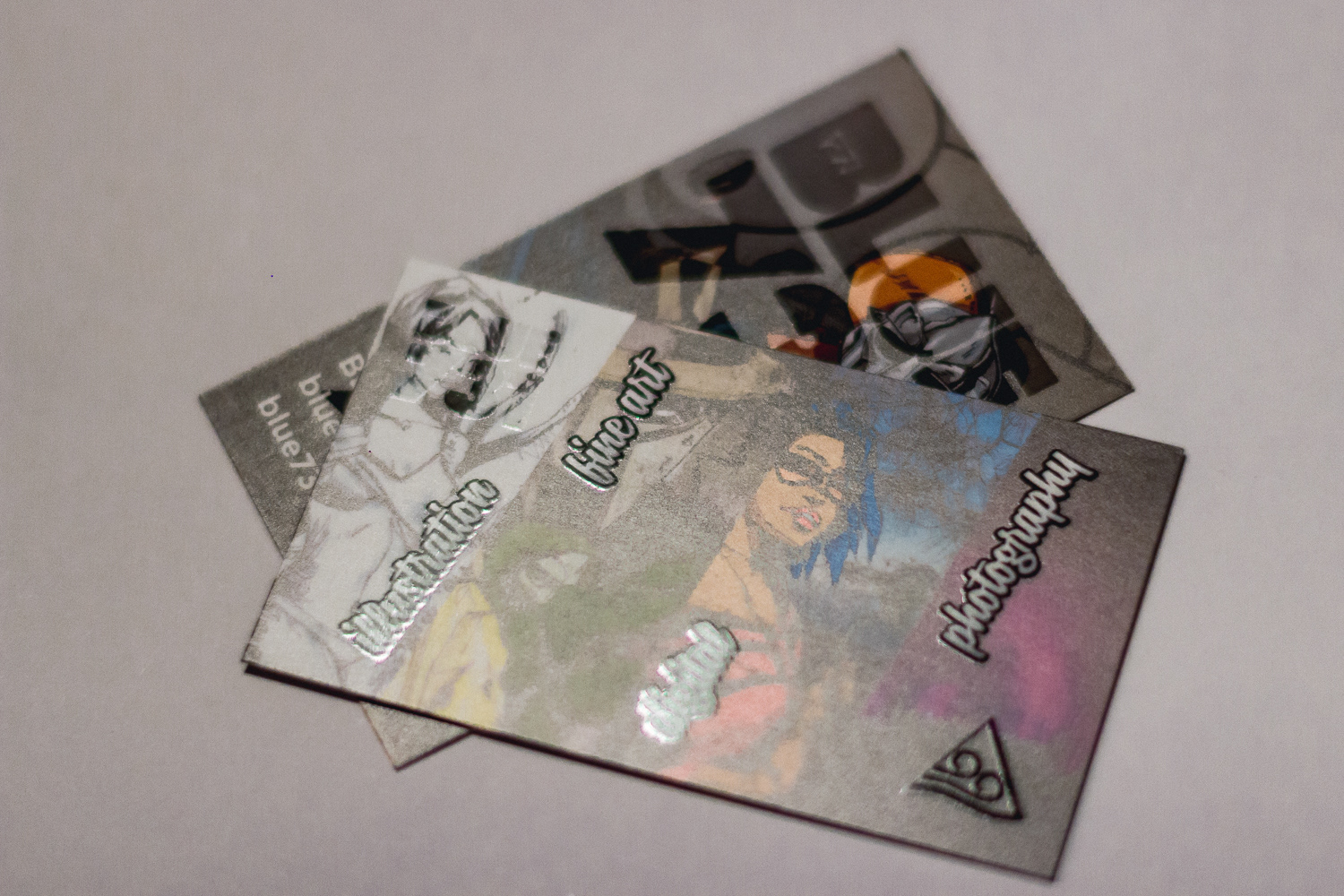 For those of you interested in having custom & innovative design work created for your band, business, or brand, please contact me @ 

blue73100@gmail.com

.