Delayed. Sleep. Phaze.
Self-Published Art Book Steeze.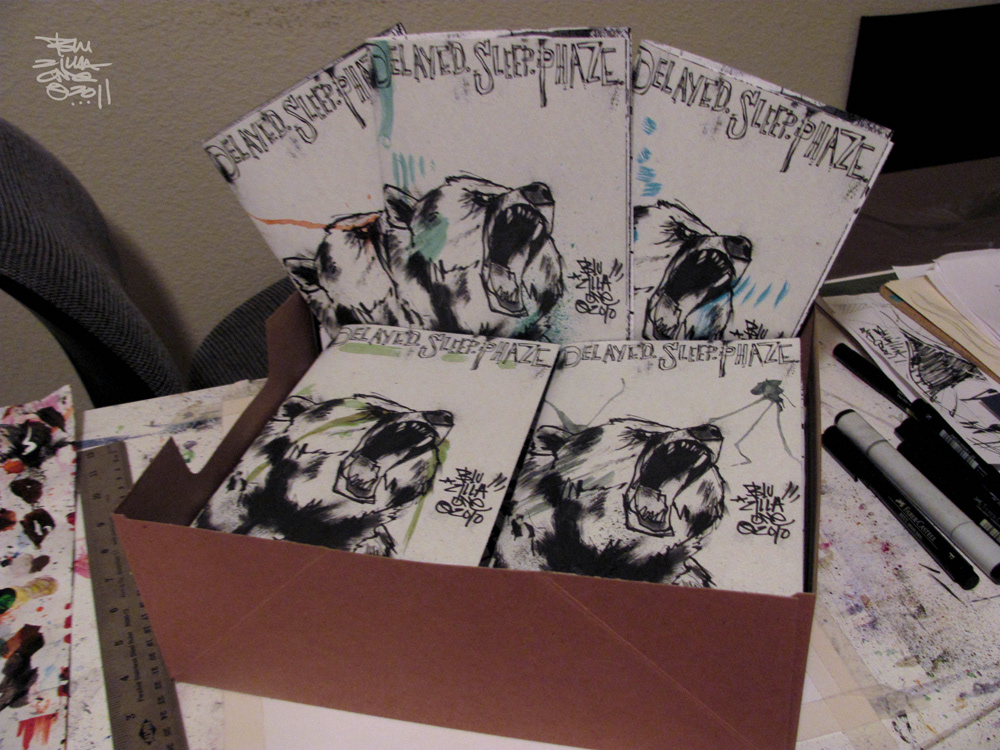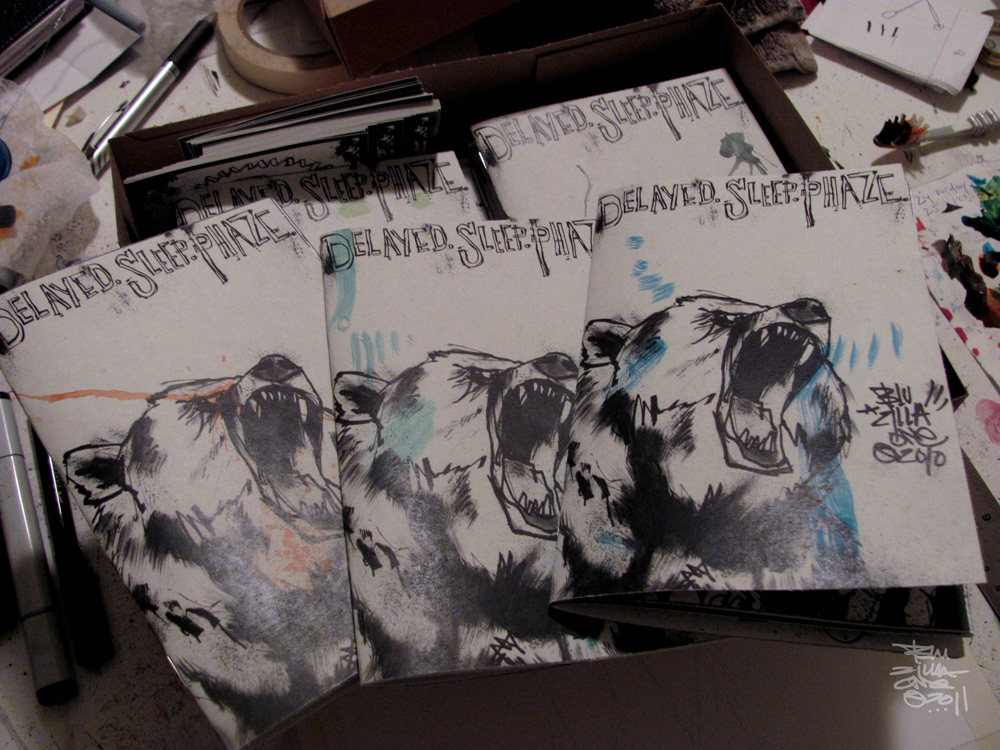 ok so long time coming, we have the completed and individualized copies printed and hand numbered ready to sock it to you!! this book is a self-published collection of illustrations from the late part of 2010 and early 2011. with the exception of one, these are BRAND NEW, never-before-seen illustrations i been sittin' on ice so that it isn't some rehashed collection of stuff you've already seen. book measures roughly 5" x 8" and is 20 pages of flavor for your dilated pupils. all hand numbered and not only is EVERY cover different and unique with colored inks, but each book also includes a unique hand drawn illustration insiede. DSP is LIMITED to ONLY 37 copies!! SUPER RARE flavor so get yours quik!! and did i mention that every book comes with a FREE stickerjQuery16209307828114833683_1322844023794 dope.
DISCLAIMER
: you MUST be 18 or older to purchase this book as there are some maybe not-so-parent-friendly drawings. so keep that in mind and if you order online, you hereby wave me of any liability for you lying to me and frontin' like you old enough.

for anyone in town, i will now have copies @ every one of my shows until i am sold out!! for anyone out of town interested in picking up one of these bad boys (or if you're just wanting one shipped), feel free to PayPal (bluzillaone@gmail.com) me and i can square you away. just send the cost and "DSP art book" as subject line. PayPal should charge me, not you, for the transaction.

thanks for your continued support, can't wait to get all the feedback!!