Design: Khabib "The Eagle" Nurmagomedov.
A round-up of graphics celebrating the UFC Lightweight Champion after his 28th win.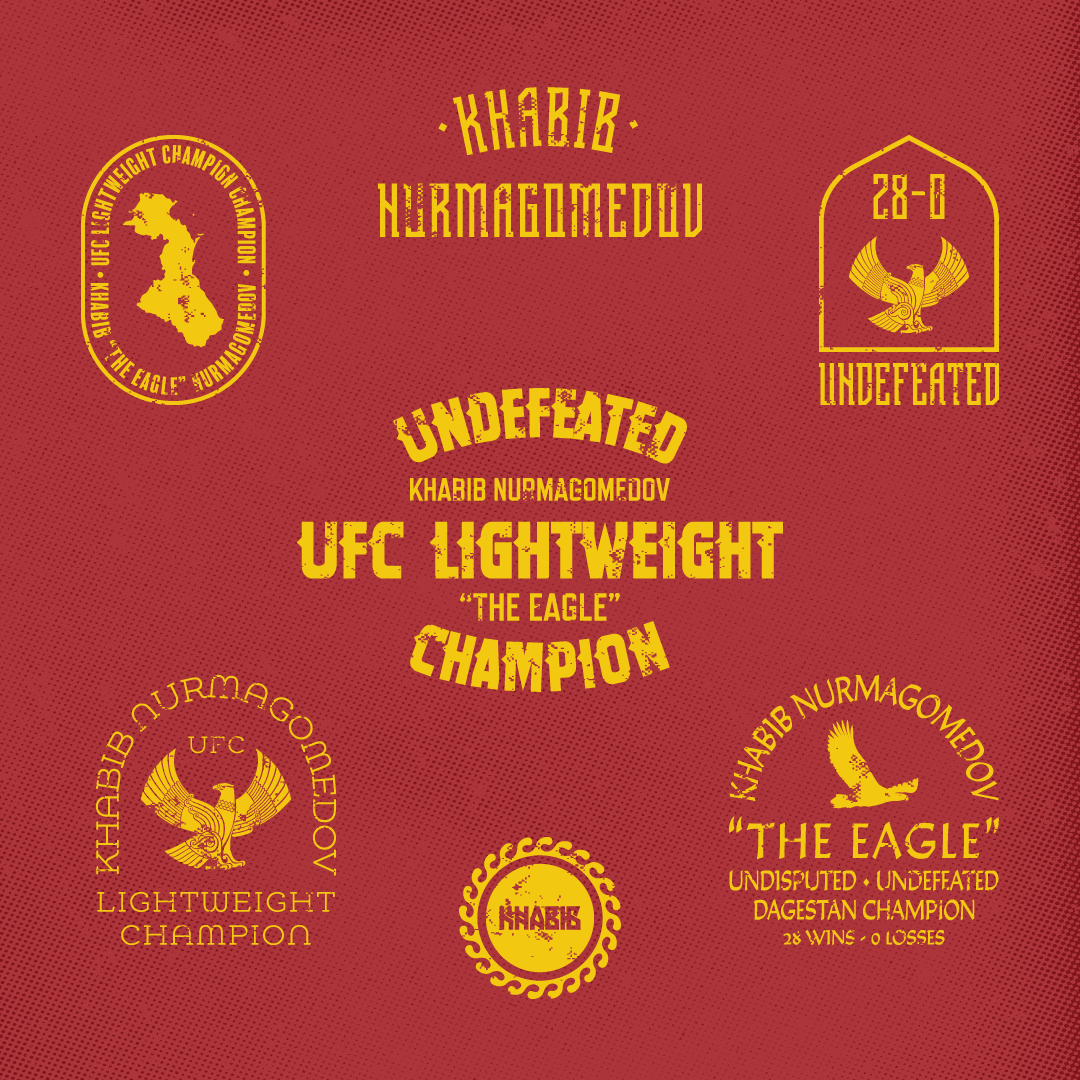 Your best work is derived from passion. Whatever hobby or work you do, you shine most when you express your highest interest in it. Fighting is no different. Every year the
UFC
enlists fighters from across the globe to compete in a sport with the highest of stakes. Some achieve greatness, some experience defeat and never make it past their first fight. And then there are those who shoot so far ahead of the pack that they lap the competition on their way to gold.
Khabib "The Eagle" Nurmagomedov
achieved exactly that since entering the UFC roster. Every performance he has dominated one after another after another, ultimately finding himself at the top of the pyramid as the Undisputed UFC Lightwieght Champion. After another dominating fight against yet another insanely tough challenger, Khabib cemented himself as one of the greatest of all time, inspiring me to create some graphics to highlight his championship status.
Working from passion with no outside direction and no limitation on what you create aids in you creating your best work. Passion projects allow you to really explore and experiment in ways that client work and art direction can stifle. I borrowed graphics from the flag of his native homeland, Dagestan, added some type explorations, and even created another eagle of my own, to showcase his name and win streak. Fighting in the UFC is an extremely difficult undertaking, let alone doing it so well that you stay undefeated as you become champion. So I used all of this to create some images for Khabib as an appreciation for all of the amazing fights his given us. I created some halftones and textures to emphasize that even though you reach the pinnacle of your pursuits, you often arrive with scars and battle wounds that helped shape you as a person and convey the uphill battle you faced to set foot at the top. I may not be undefeated, but I will always fight for what I love to do and welcome all the scars and bruises along the way.
Khabib "The Eagle" Nurmagomedov is (as of this writing) undefeated at 28-0 and is the Undisputed UFC Lightweight Champion.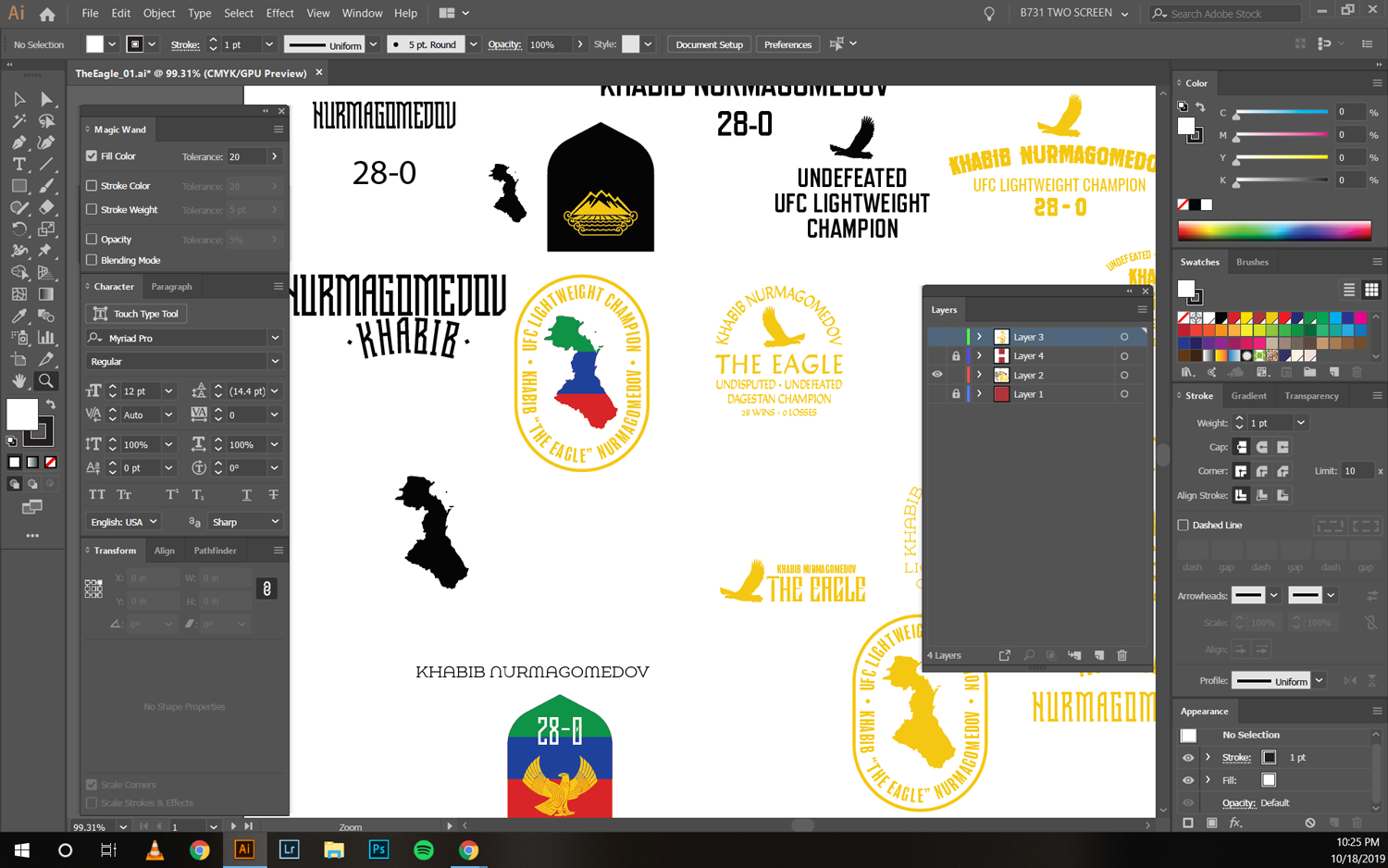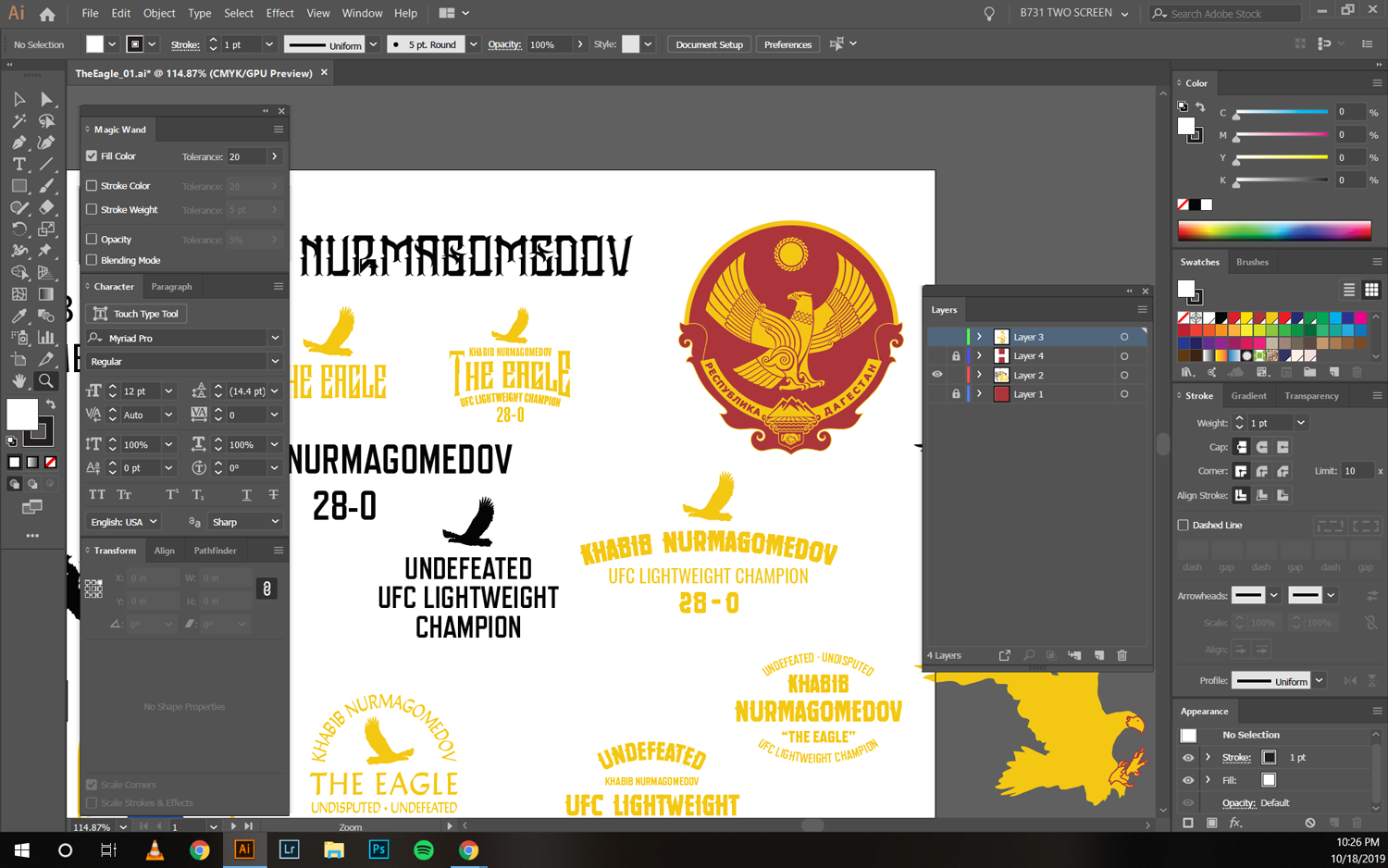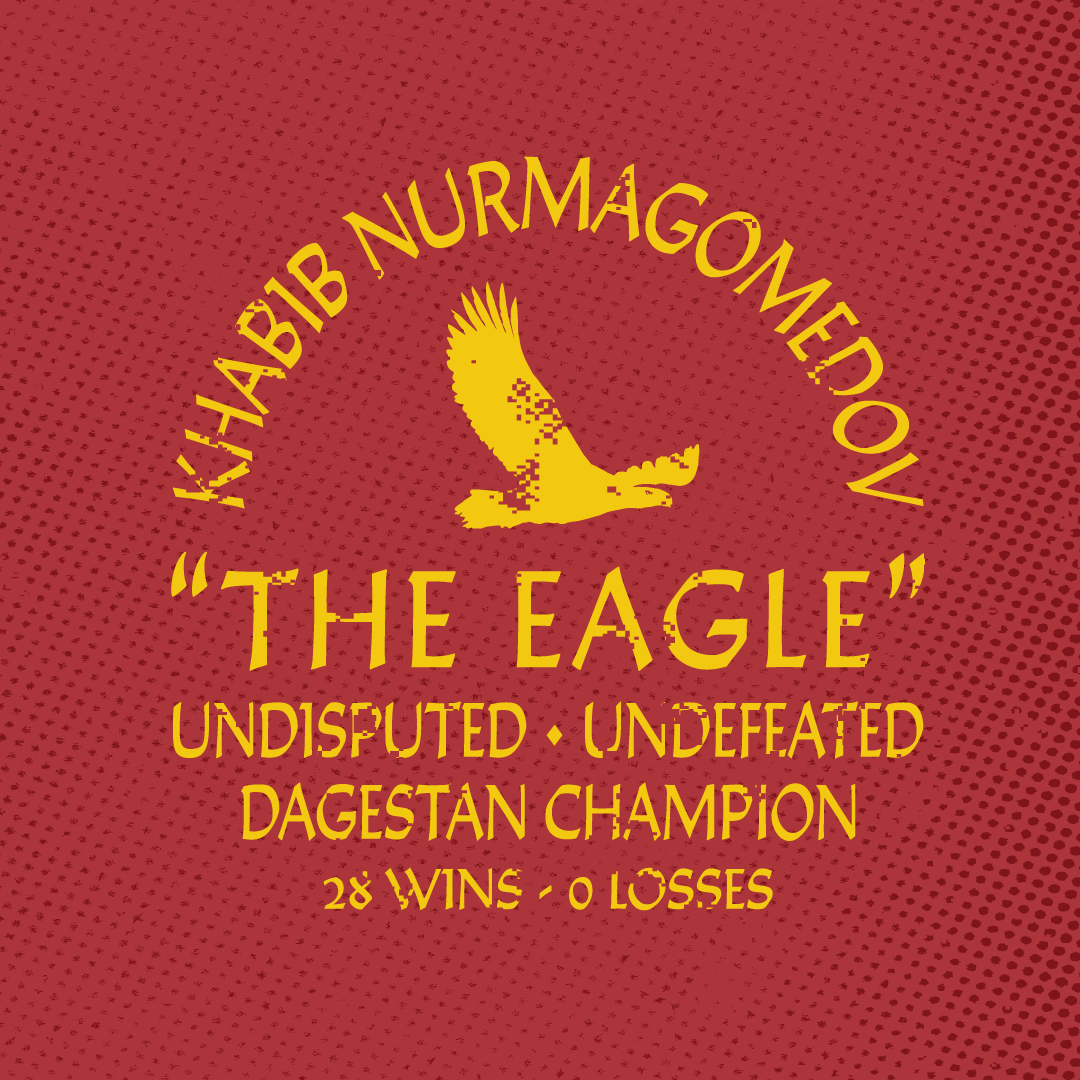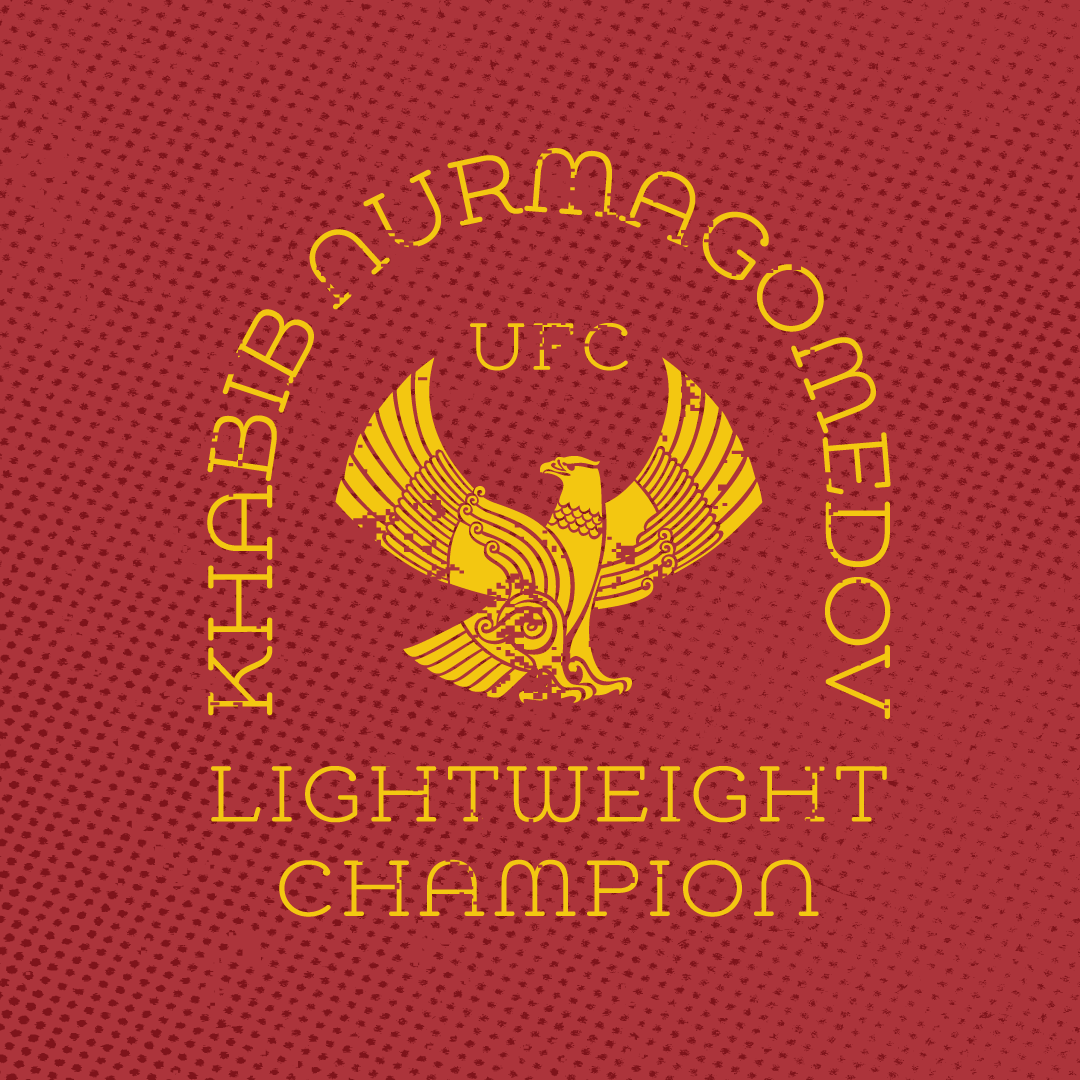 For requests of my creative services, 
please contact me directly at: