FILTH.
An illustration created in honor of APHRO's newest zine, FILTH.
My homie APHRO has recently released his latest book called FILTH as part of his Unicorn Puncher series. When I saw the cover I felt compelled to create an illustration based off it. It was initially just a fun drawing I did at the kitchen table, channeling influences from Frank Miller and Jim Mahfood. The night before it's release, I decided to color it just for fun and it ended up being a ton of fun. It went quick as I played with textures and minimal colors. The finished product came out dope and was received well. 
I started by scanning the original drawing in and then playing with halftones on the inks. Afterwards, I took to chunking in some fun colors and playing with overlays. Nothing major, just digital fun! The coloring process went fairly quickly and so did the drawing. This whole piece was loose and fun.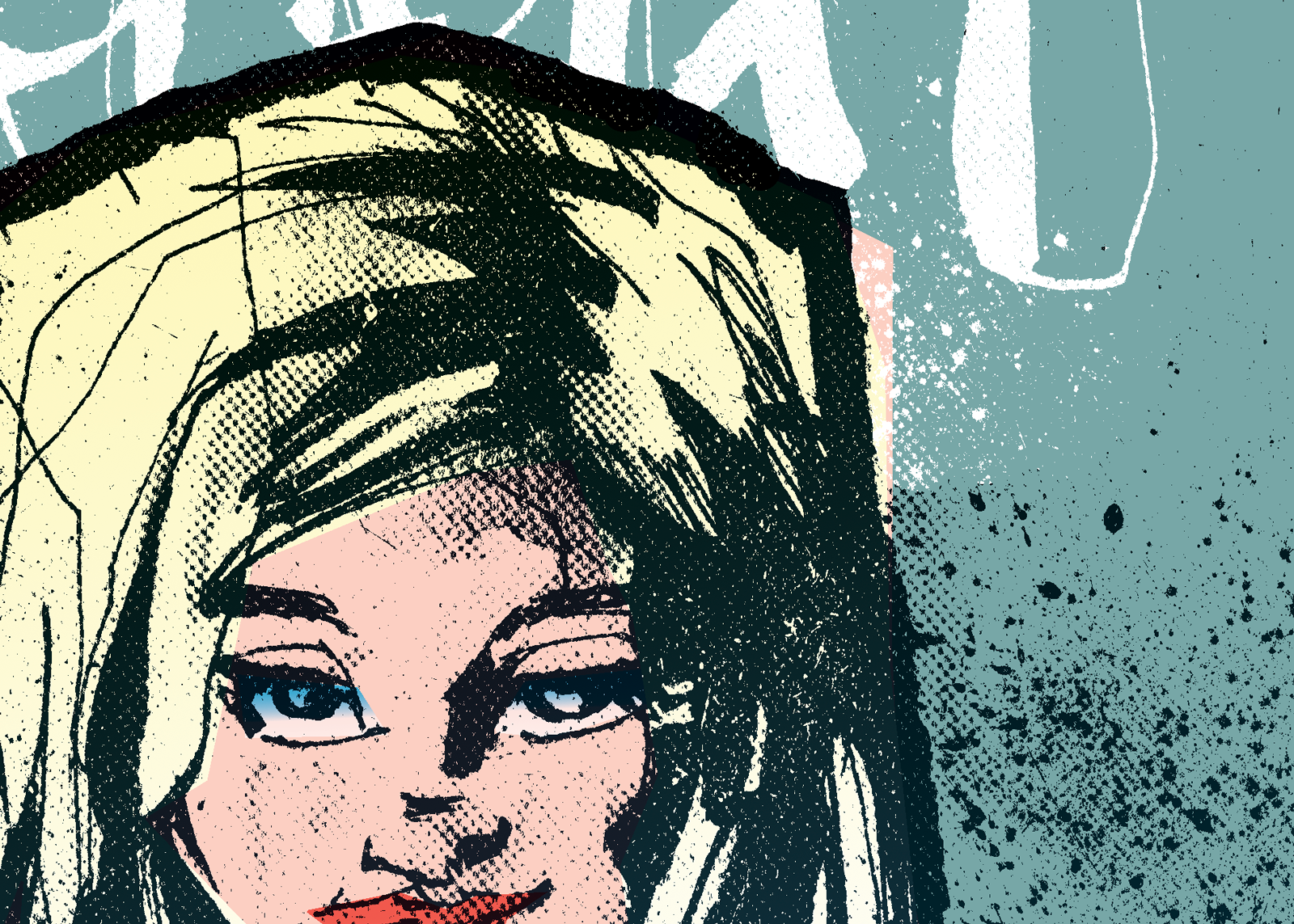 Photo courtesy of APHRO ONER for Unicorn Puncher.
For those of you interested in having custom & innovative design work created for your band, business, or brand, please contact me @ 

blue73100@gmail.com

.