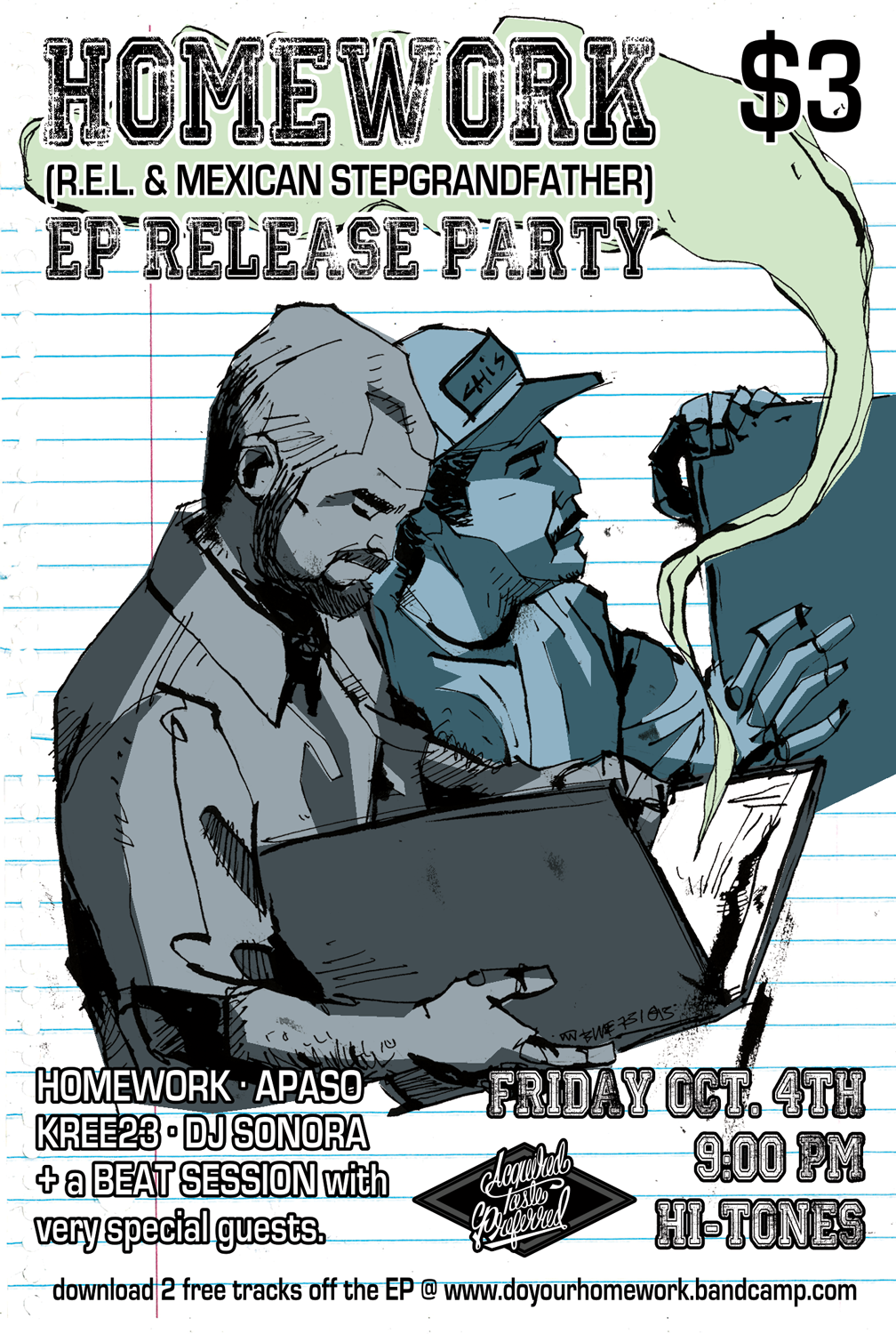 In the Fall of 2013 I was approached by a San Antonio MC named R.E.L. (Chisme, The Astex) to create a flyer for a new project of his entitled 
Homework
. This would be a collaborative music endeavor with another SATX MC named Mexican Stepgrandfather. It's always cool to see musicians mixing it up on projects and pushing their own boundaries, integrating each other into current and new projects. It's something I used to love when I was in high school; listening to singers like Chino Moreno (Deftones) on KoRn's cover of Ice Cube's 
Wicked
 or Corey Taylor (Slipknot, Stone Sour) on Soulfly's 
Jumpdafuckup
was a pure blessing. This kind of crossover was something that always got me excited in my metal days. I later realized it is much more prevalent and common in the rap and hip hop world for features and side-projects like this to occur. Still waiting on K.A.B.O.S.H. by the way, Tech.
The plan was simple--using some photos that were offered from R.E.L., I was asked to draw up a flyer for the Homework listening party. It's always a great thing when someone approaches you for your style and finesse and this was made adamant in the discussion of this piece. I hit the sketchbook and banged it out first try. I included smoke eminating from the pages of one of the books where the headline would rest. I added the word "Chisme" to R.E.L.'s hat as a nod to his primary group of the same name.
I wanted to keep the colors very subdued to keep time (and ultimately costs) down and to give the flyer an overall simplified look while still retaining punch. I chose a cooler palette for this project and let it shine through the funky inks I laid down. This process went fairly quick and I kept it to only three colors, using darker tones of each for shadows.
The text came next and I used a college style font to drive the homework theme into the viewer. Mixing this distressed font with a clean, sans serif font allowed the type to have some variation. This also keeps from overloading information to the viewer when a lot of text is requested. The eyes can see text all in one big, eye-soring block if there isn't a break of some kind.
Lastly, to drive the homework theme ALL the way home, I decided to use a notebook paper texture I created behind all the art and type. I initially gave overlaying it on top of everything a shot to give the effect that it was created 
on
the page itself, but that proved be less aethestically pleasing. I placed it behind everything and the flyer was done. Crisp and clean, R.E.L. was pleased with the final product and although I didn't make the show, I know it was a hotspot for SATX that evening.
Cheers.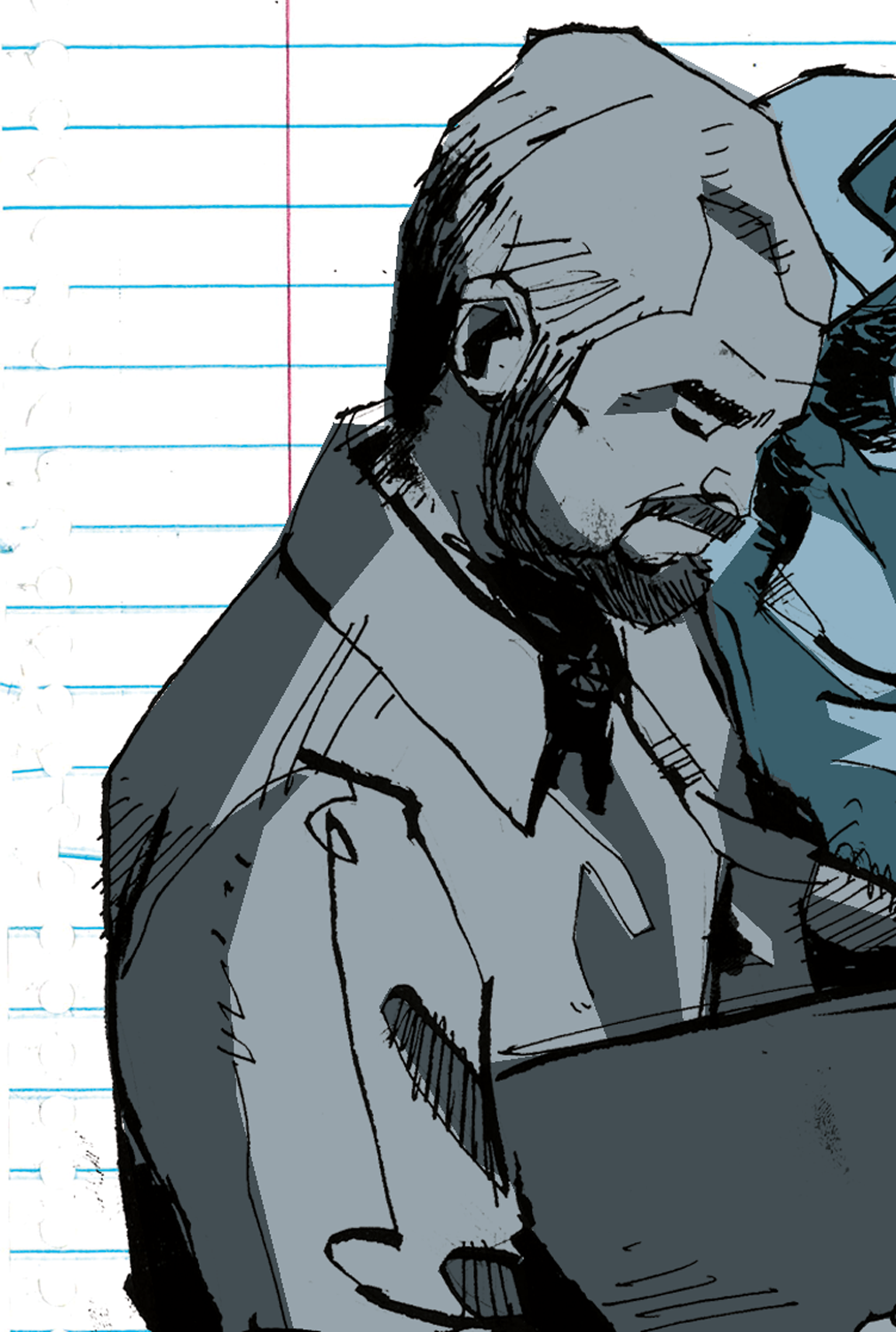 For those of you interested in having some custom art and design solutions created for you or your brand, please contact me @
blue73100@gmail.com
.