Skateboard Design: Bench Smoke.
Skate deck for Austin skate shop No-Comply's annual design contest.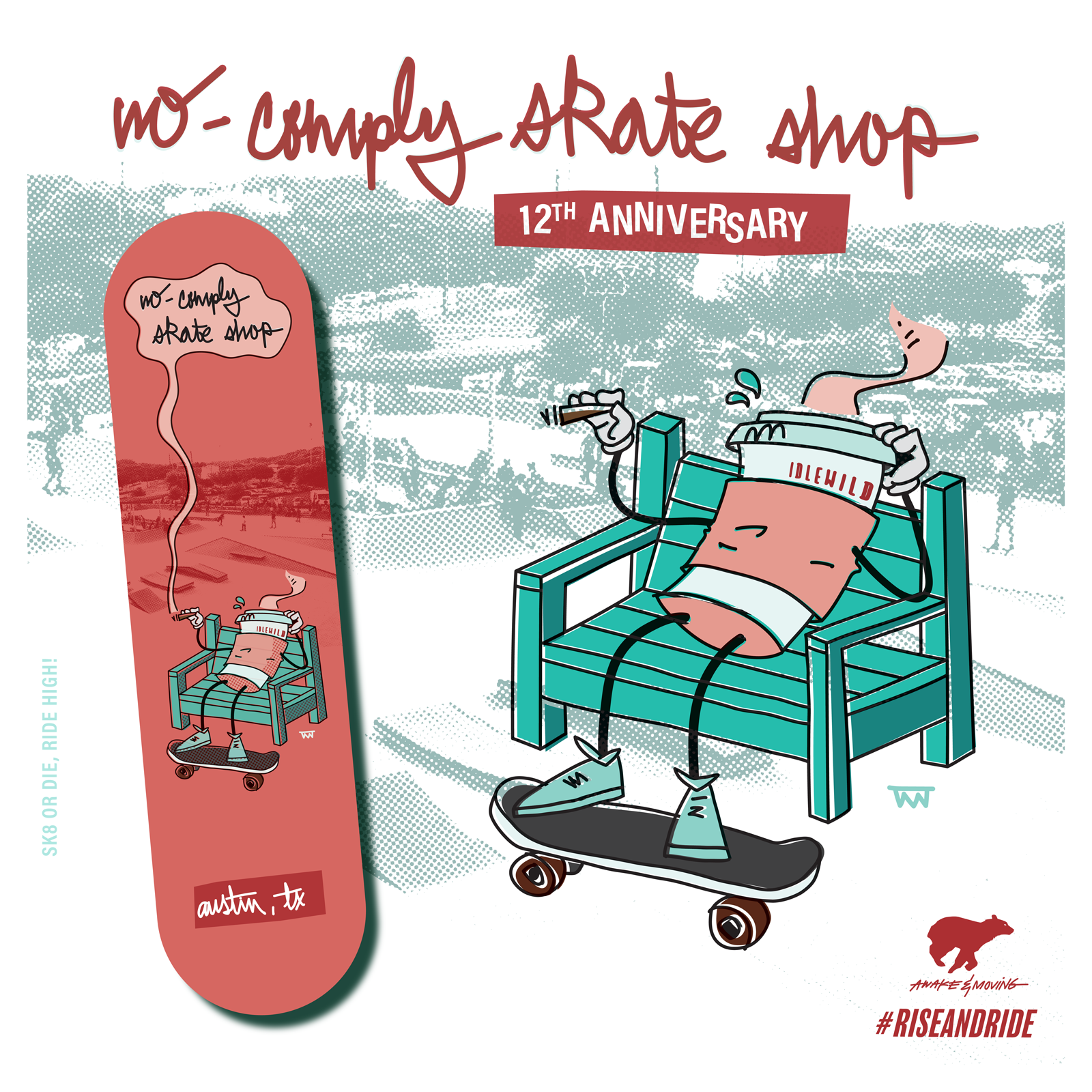 For No-Comply's 12th Anniversary I created a mixed media piece combining illustration, design, and photography. The concept revolves around an Idlewild coffee having a smoke break after a session at House Park. Idlewild being the on-site coffee purveyors within No-Comply and House Park being the skatepark that is located  just behind the shop. I wanted to include as much of the shop's presence in this area to encircle the entire finished piece as a reminder of No-Comply's landmarks. I accomplished this by using a halftoned aerial photograph I made at House Park. The added detail was to include the bench outside of the shop that sits on the sidewalk by the entrance. I played with a few color options once I had the idea fleshed out with layout and halftone detail. Another fun time creating for the dopest skate shop in town.
Visit No-Comply Skate Shop near downtown Austin, TX at 812 W. 12th Street, around the corner from House Park.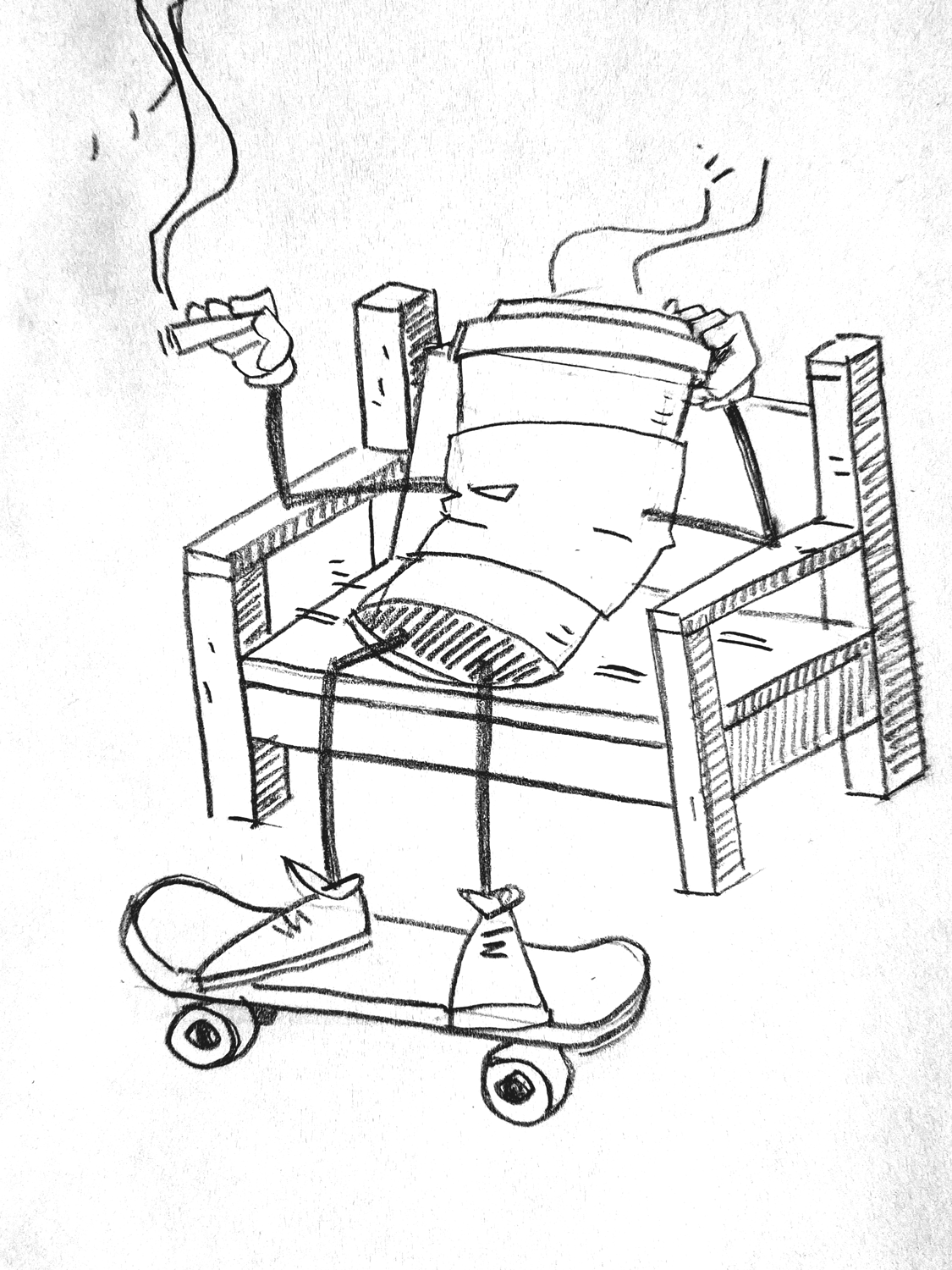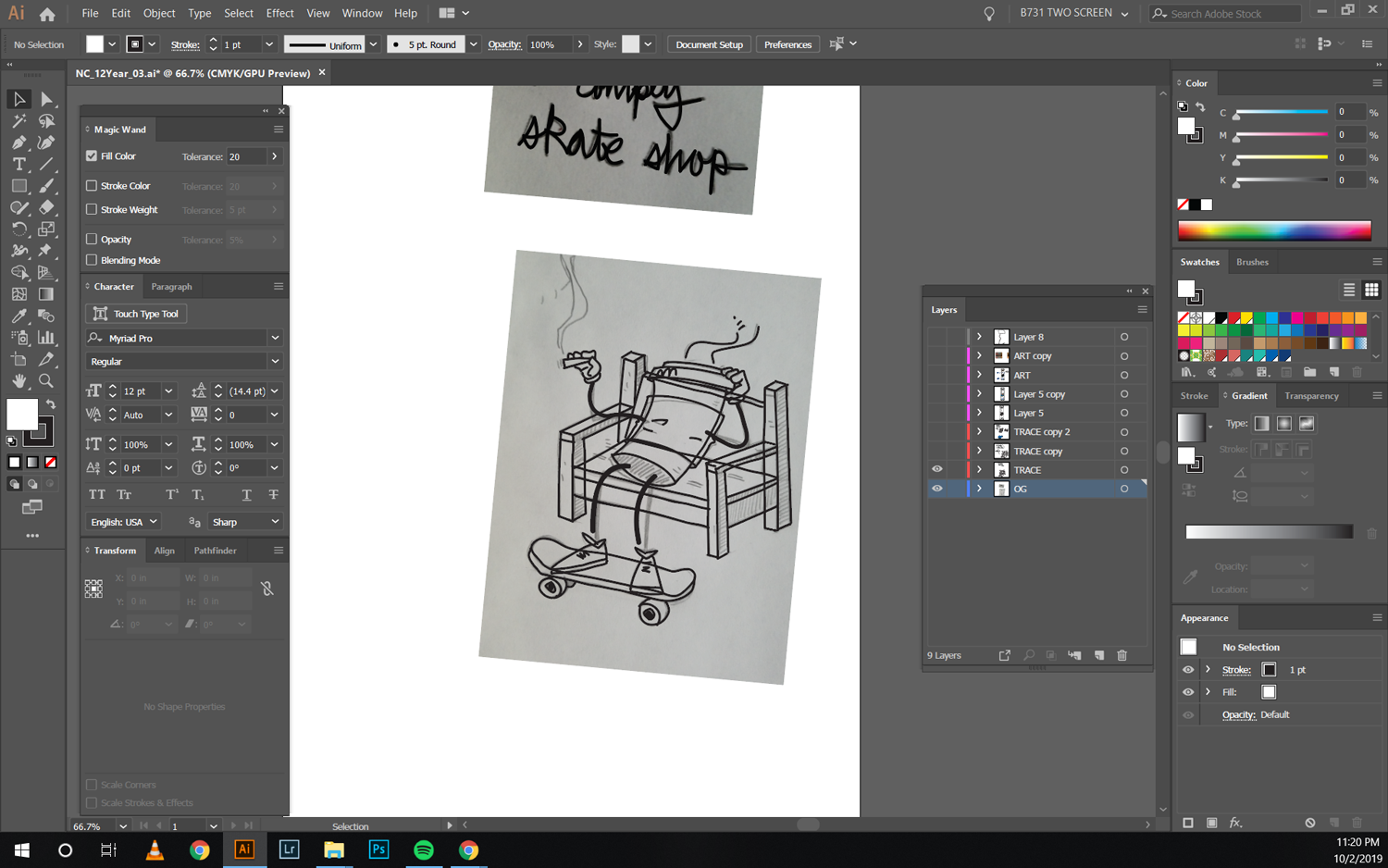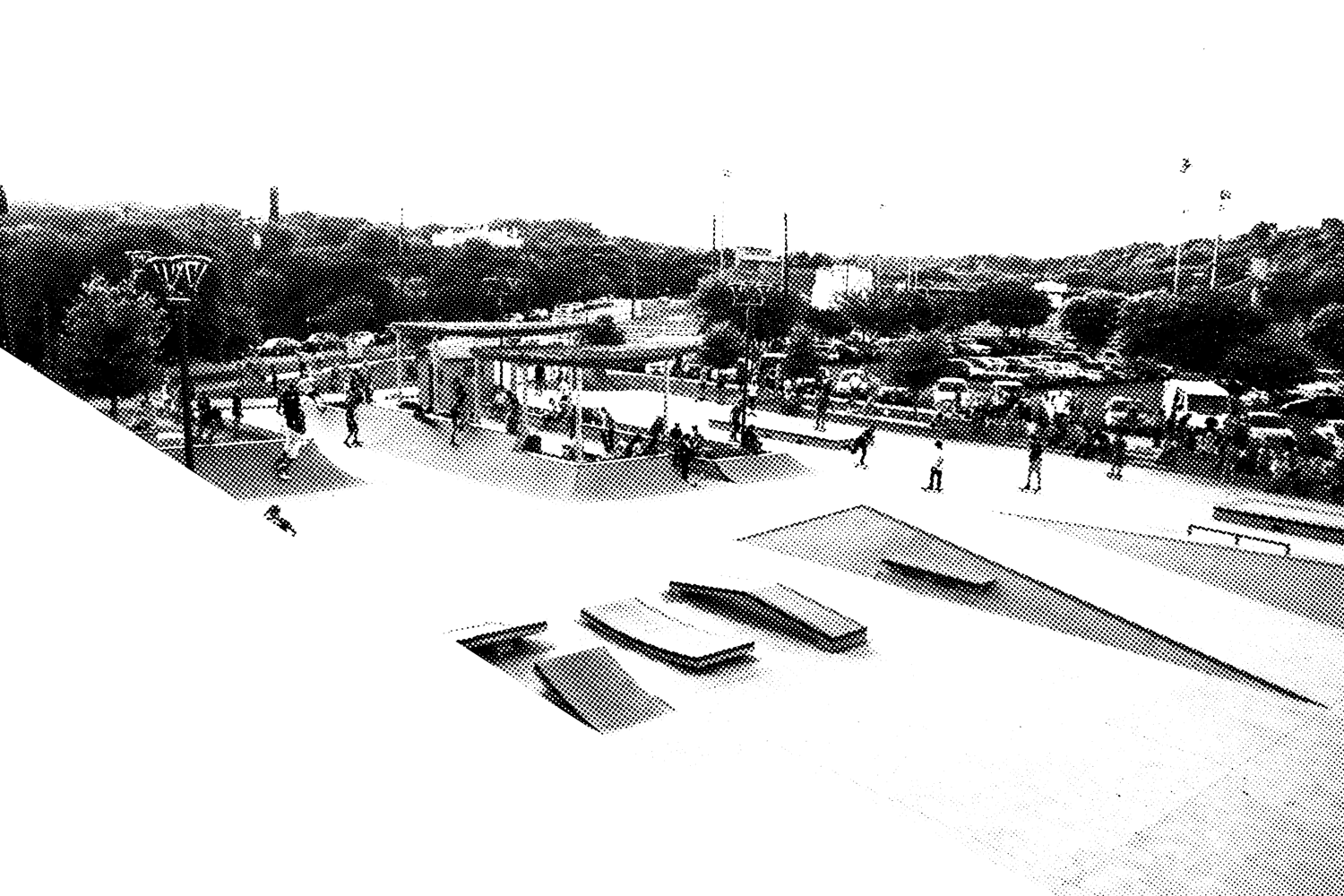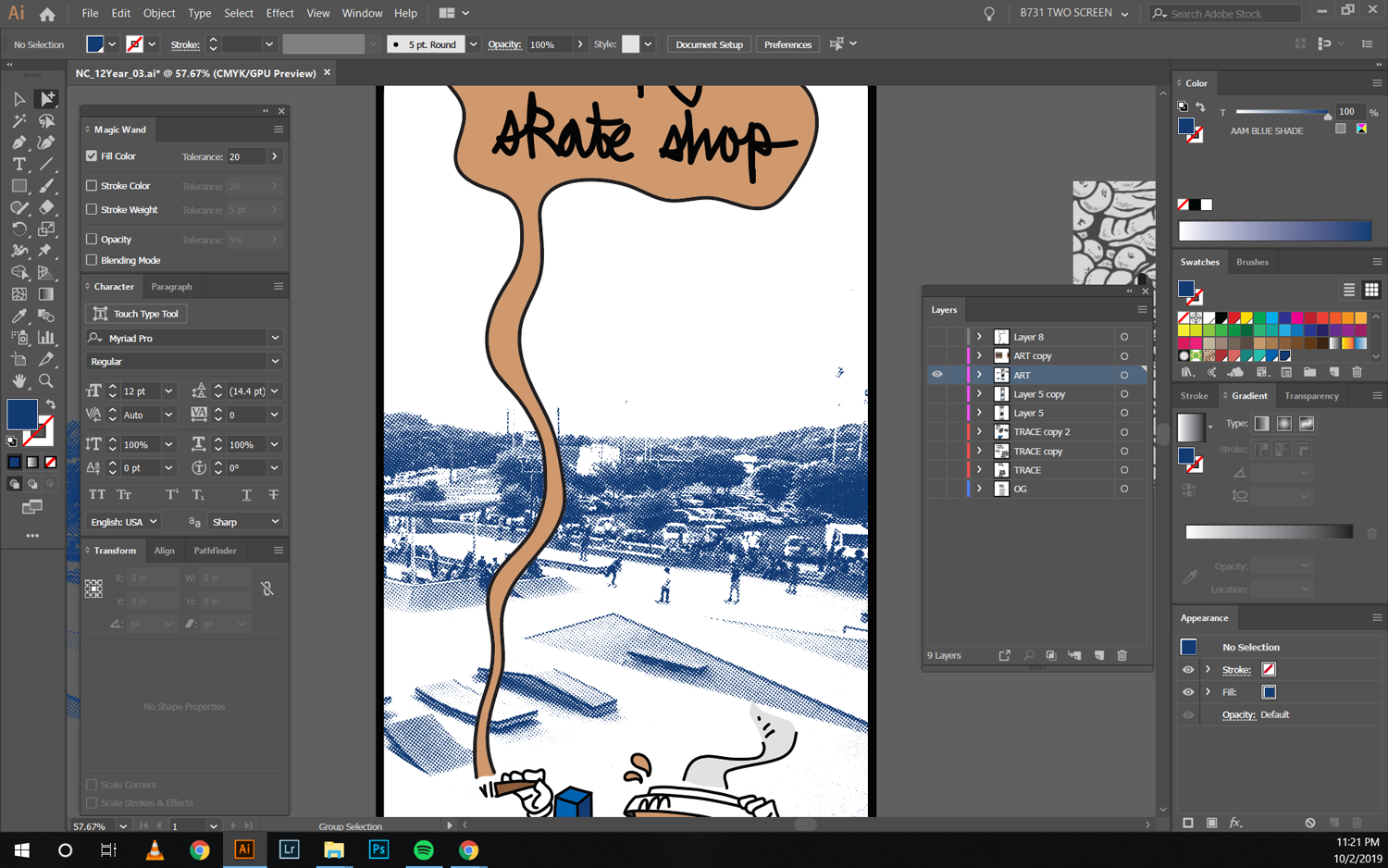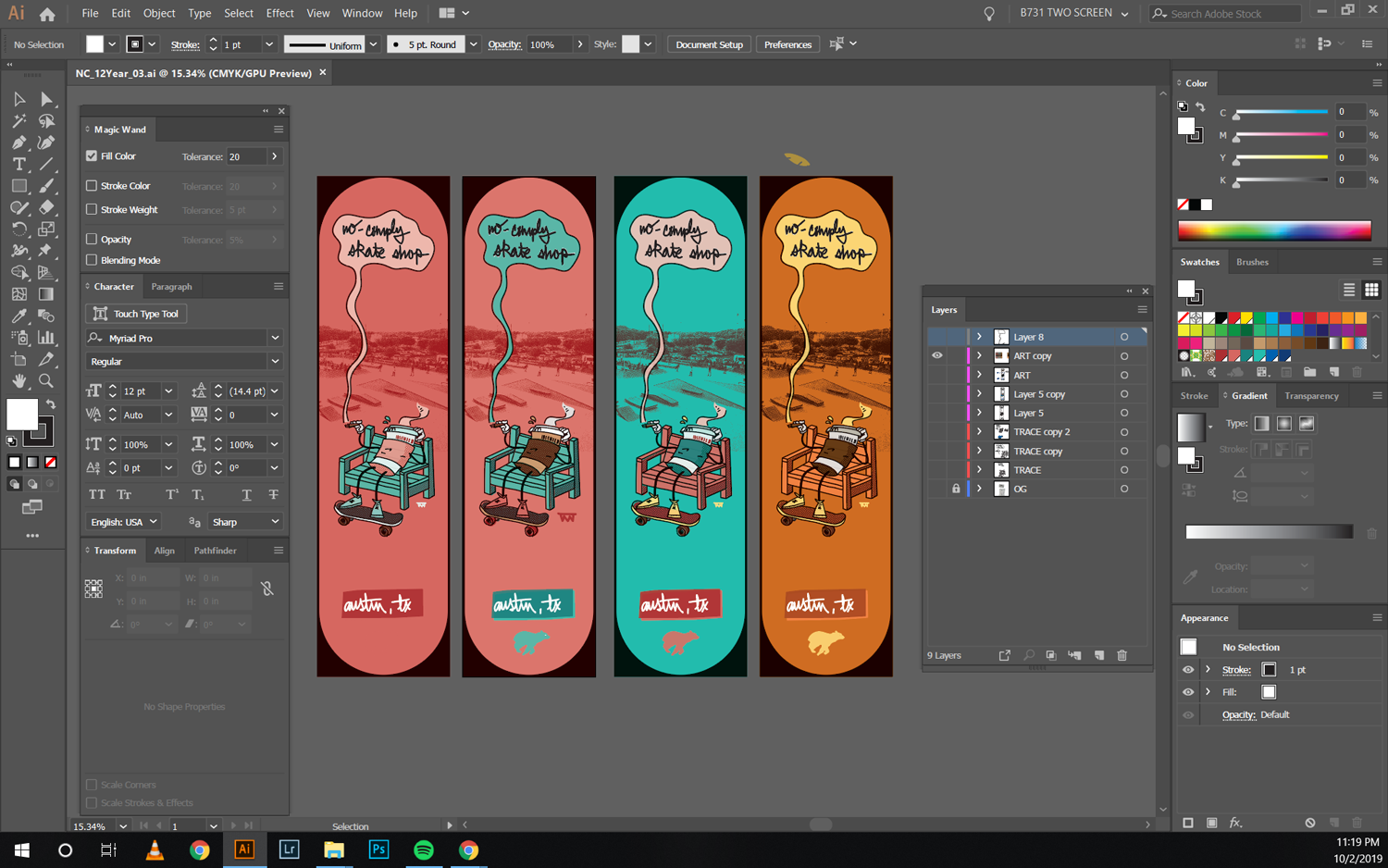 For requests of my creative services, 
please contact me directly at: