Street Keepers Postcard.
A thank you postcard mailed to members of Street Keepers.
My right-hand in Street Keepers,
Cory
, approached me late last year about producing and mailing a postcard to members of our photography group. We tossed some ideas around and decided on a collage for the front side utilizing photos of members from the members themselves. I highlighted the bottom right image by enlarging it as it was the first group photo taken at our first meetup. The back would consist of a standard postcard layout with Street Keepers branding throughout.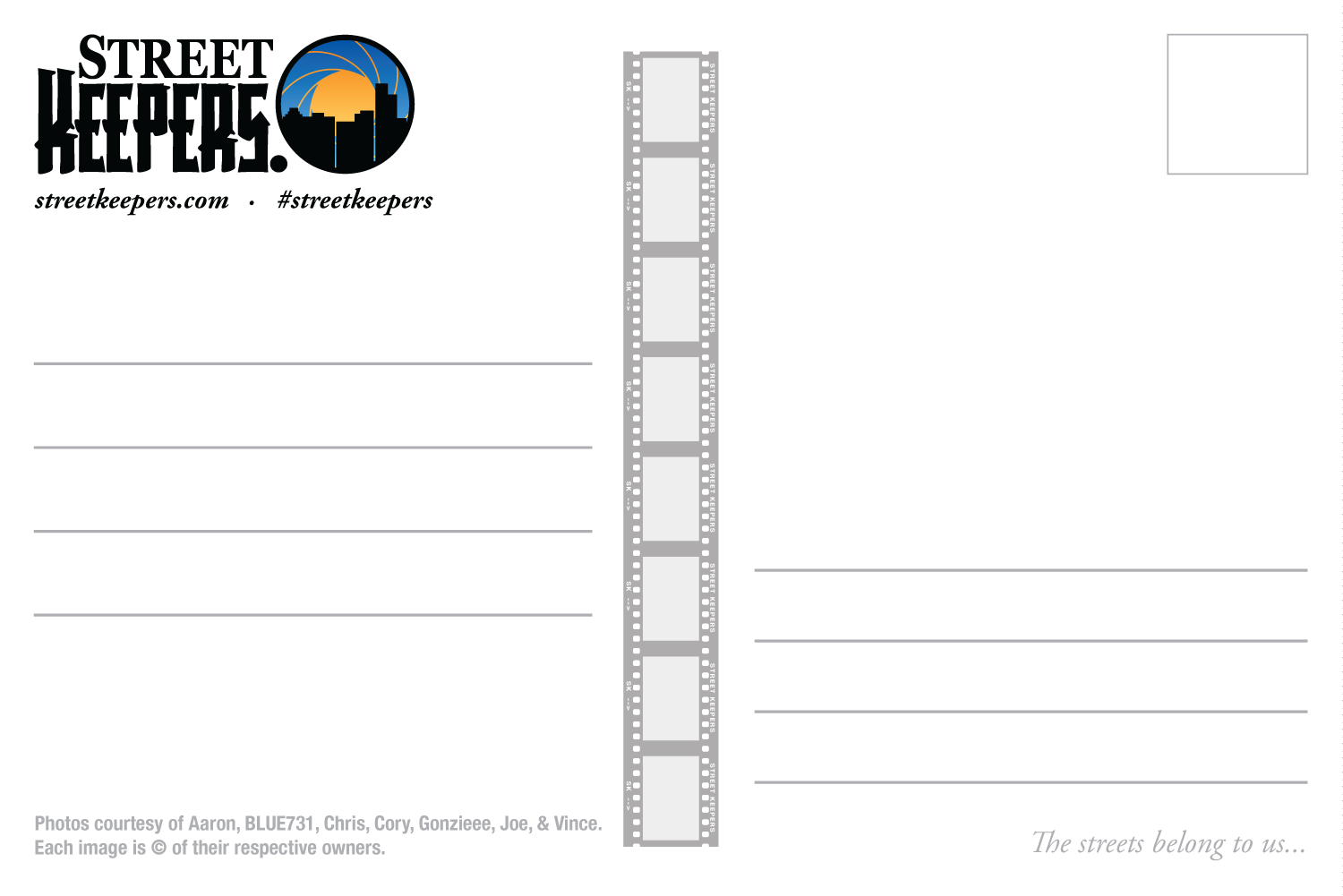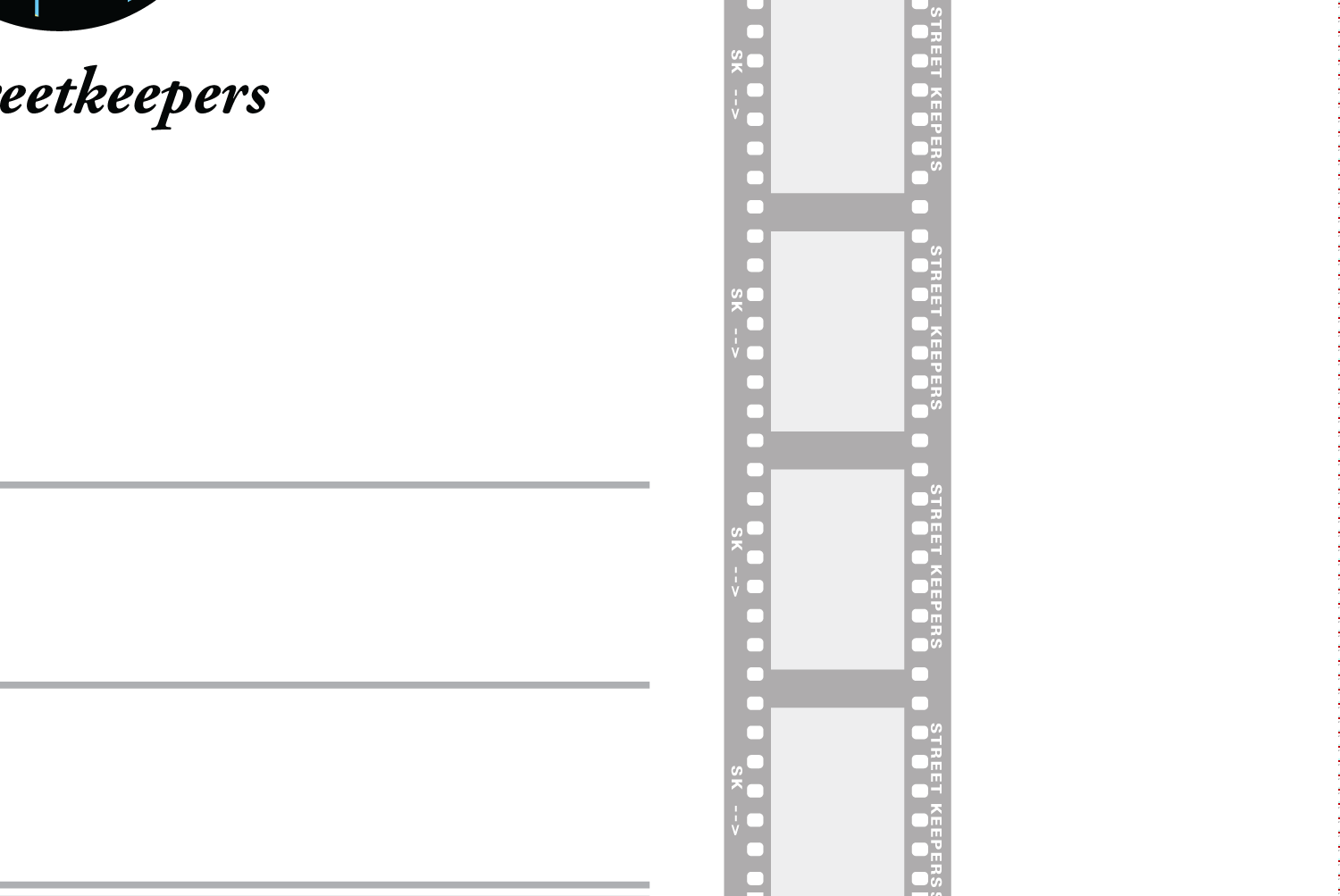 May favorite part of this card is the custom Street Keepers film divider. It would be dope to have our own brand of film. If it were to happen, it would be tweeked in design. This was a time issue so I mimiced Kodak and also washed out the divider, lines, and text on the back to let the logo stand out. 
All photographs are copyright of their respective owners.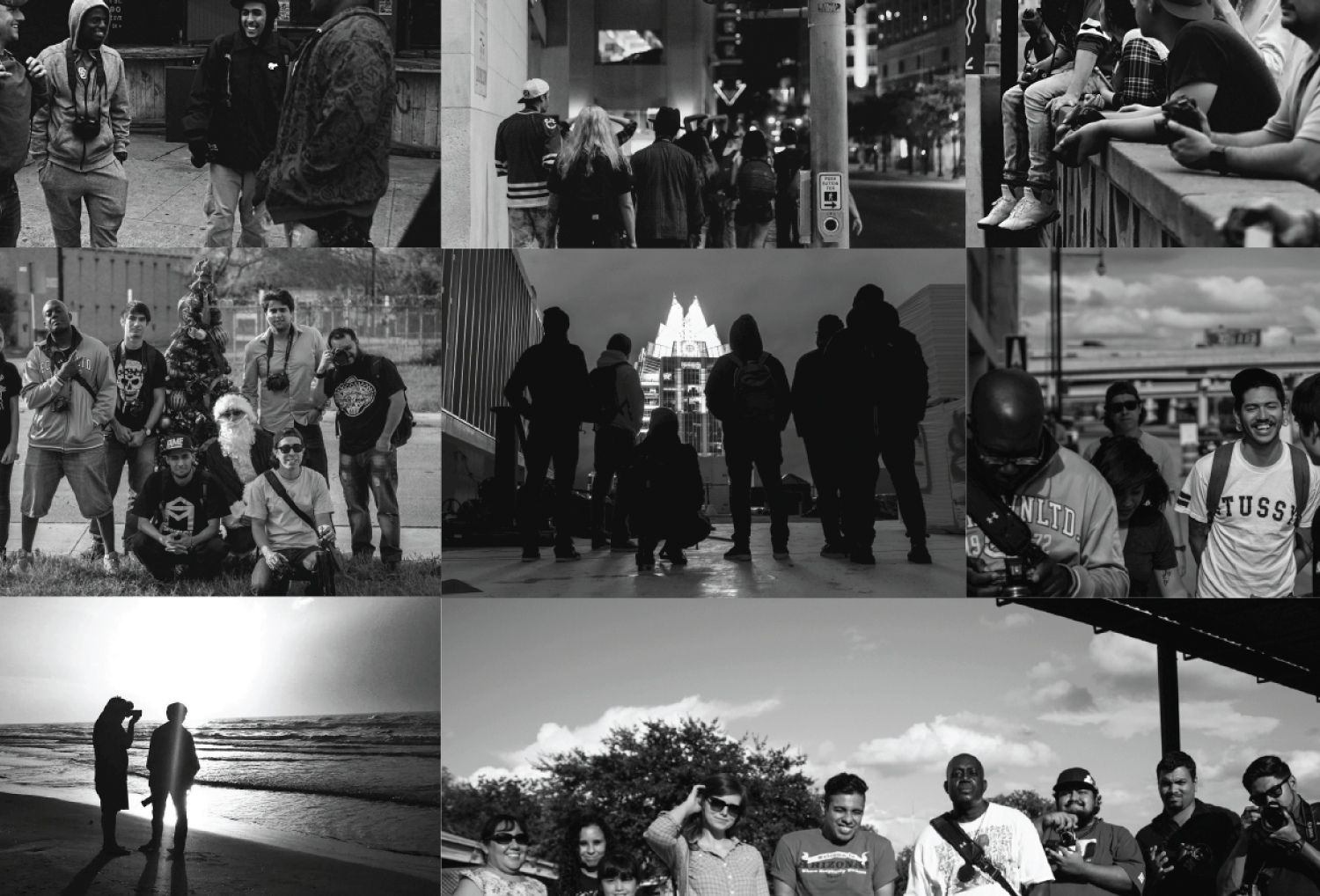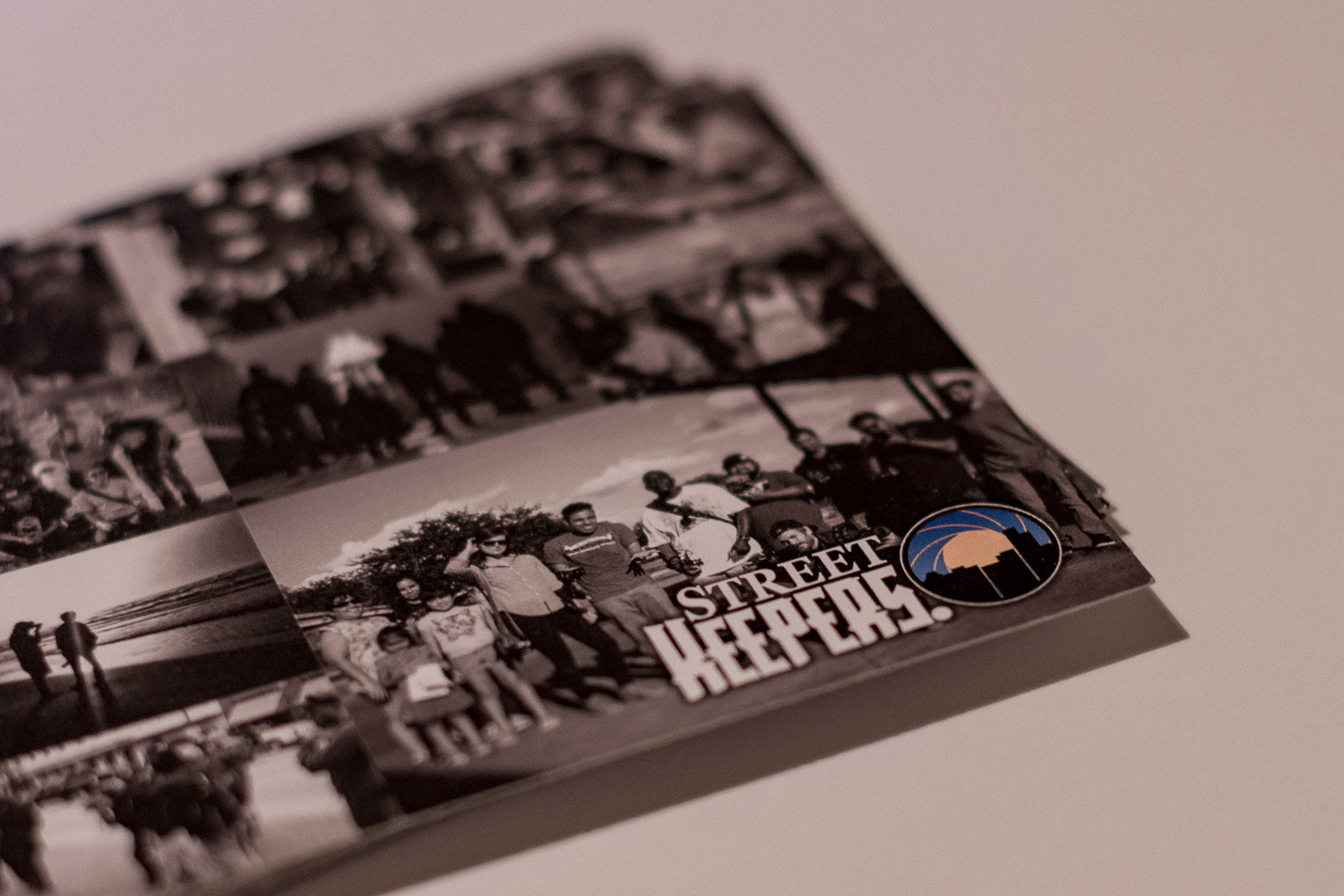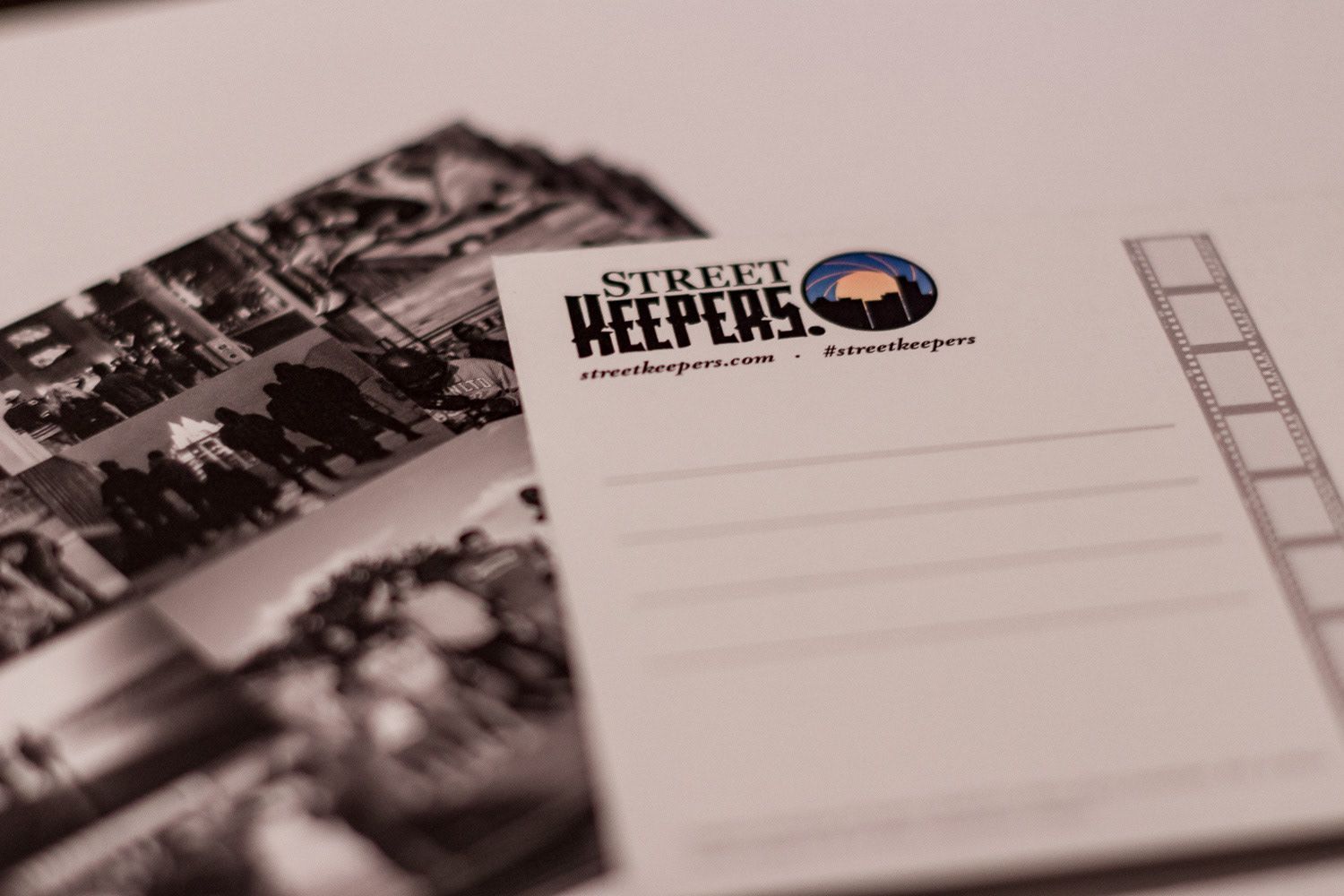 For those of you interested in having custom & innovative design work created for your band, business, or brand, please contact me @ 

blue73100@gmail.com

.