Fresh & Fly Fishing.
A gig poster for Atmosphere's "Freshwater Fly Fishermen Tour".
I had so much fun creating my previous gig poster for the
Deftones show
in San Antonio last year that I wanted to make these more recurring. When I heard Atmosphere was coming back to Austin with Brother Ali, I knew I wanted to make another poster. This time, I wanted to go into screenprinting versus digital printing. There's something so textural and satisfying with screenprinting.! Since moving to Austin I have been noticing so much more flatstock at the different shows that I attend and I've left plenty shows mad inspired. I knew when this project came to mind that I was ready to step my game up in creating and go bigger too.
As usual, things began with a hand-drawn illustration. I knew all these smudges would create some dope halftones so I made sure to include just enough in the inking process. I knew it would be difficult to separate this image into two colors because of my energetic style, but that was part of the challenge I was ready to accept. I brought the drawing into Photoshop, cleaned up the art, punched in some phat halftones, and then got to work on colors.
After coloring, I began to set type in Illustrator to keep things nice and crispy. I imported a rough of the colors and began trying different approaches, researching old fishing advertisements on Google for guidance. I initially had all the type at the bottom but that left too much negative space up top. After a few switches I began to find the sweet spot moving the main title at top and keeping the secondary info at bottom. This allowed me to play with the fishing line too, weaving it throughout the text.
Trapping colors is necessary for screenprint and definitely tedious with this style of art. If you are unfamiliar with the screenprinting process, trapping is giving the colors a little bit of overlay to account for minute shifts in screens that are natural in the print process. This is much easier to do with straight vector art but with care and time can be done in this style of creation as well.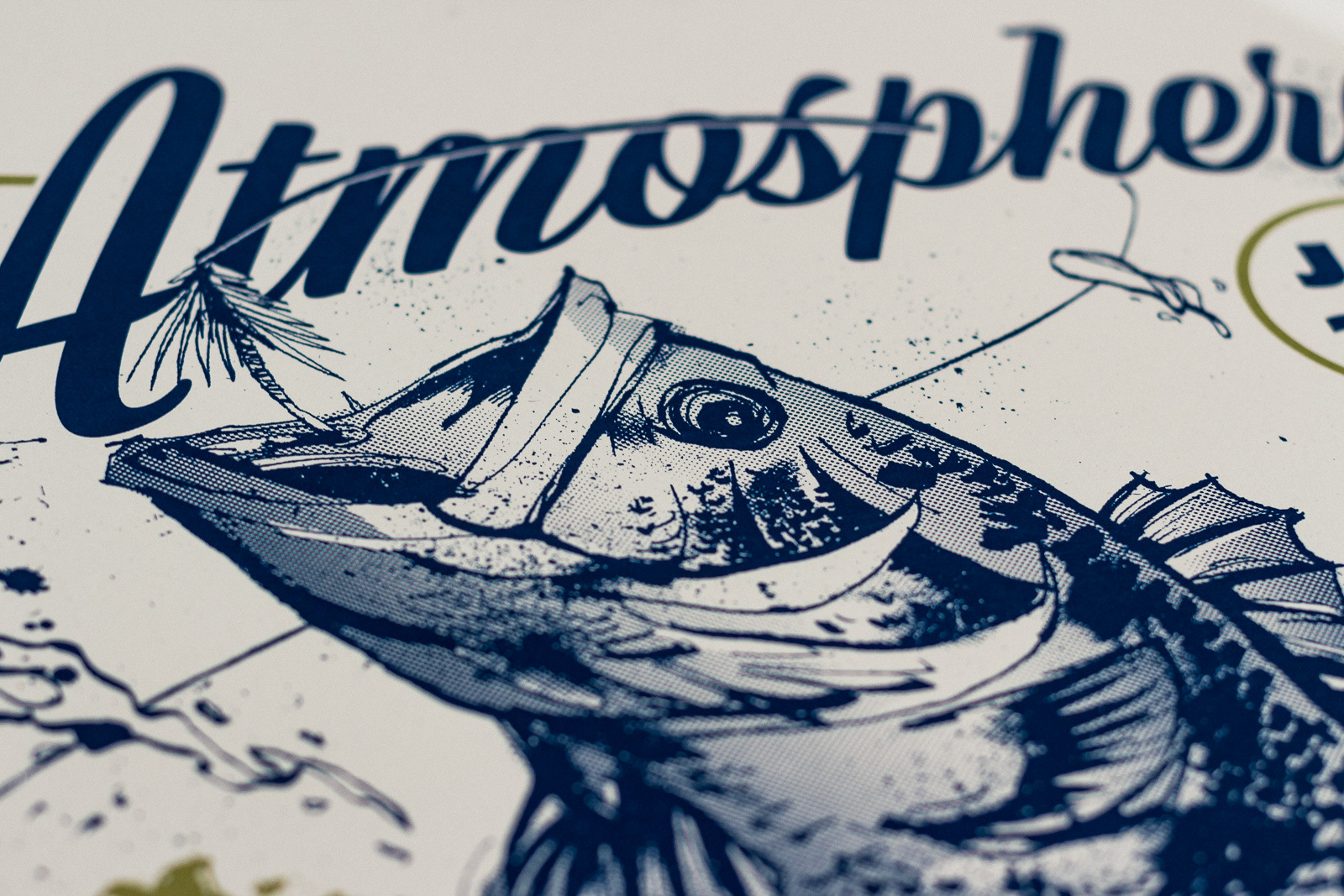 During the process, I knew I wanted to print these on French Paper. I have been waiting for the right project to come along to finally try French and this was definitely the right one. I found a local print shop that does amazing flatstock work and keeps a few colors in stock. After ordering some samples from French, I went with Speckletone Madero Beach. This recycled sheet is rich in texture and little flecks & shives giving the paper a very unique look. I created two editions after printing: one standard edition of 40 and a variant edition of 10 that features hand embellishments to make each of the ten even more exclusive. Eventually, I worked out a deal with Rhymesayers and had the posters sold at the show. They sold out before the opening act was done with his performance. Dope.
Created and printed with quality and care in Austin, TX. You can pick yours up in the online shop HERE. (Only the variant was available online).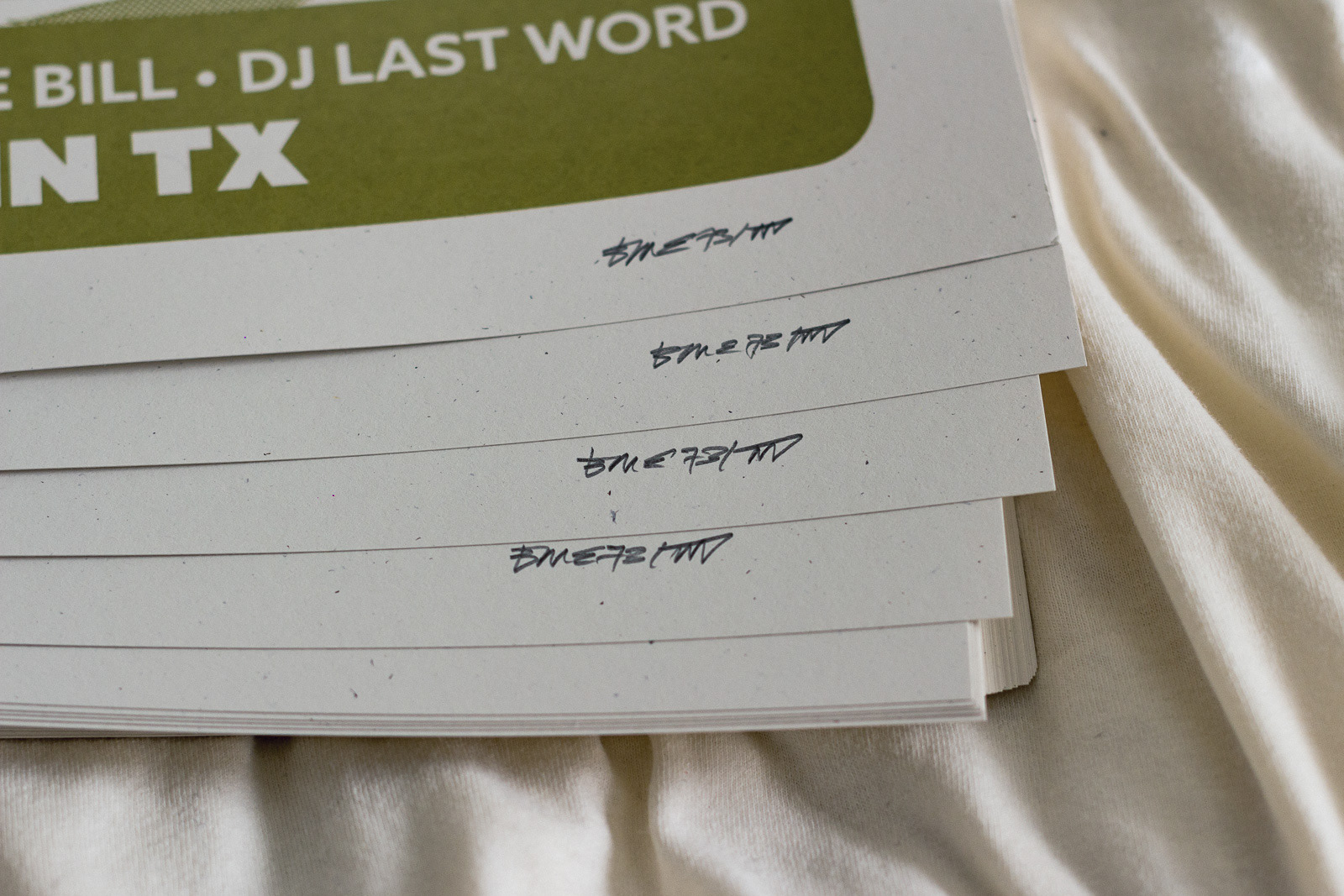 For those of you interested in having custom & innovative design work created for
your band, business, brand, etc., please contact me: